Organic Baby Products Parents & Baby's Love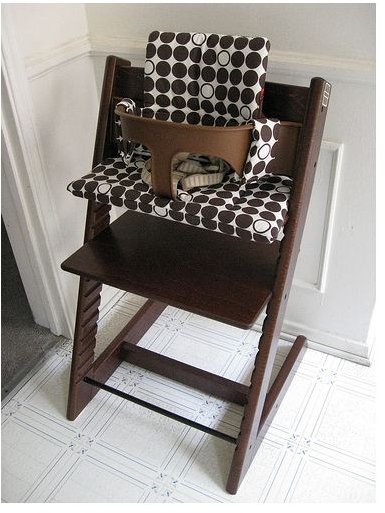 Read the guide below to learn about some earth-safe products for your babies. All of the products are inexpensive and easy to find online.
1. Tripp Trapp Highchair
This unique highchair is ideal for any child using a highchair, or a toddler too small to fit the big chair at the dinner table. Unlike traditional highchairs that are either sold or given away once the child outgrows them, the Tripp Trapp chair is designed to accommodate children as they grow, and ironically it can hold adults too. The natural wood unit provides ergonomic support with its adjustable seating and footrest to ensure comfort. You can order the chair in any of the twelve awesome colors, including purple, red, and black.
2. Organic Baby Wipes
They say cotton is the fabric of our lives. These multipurpose wipes not only handle diaper duties, they're also useful as washcloths, and for general cleaning. Made of 100% certified organic cotton, the cleansing wipes are washable, reusable, flushable, and compostable. With a soft terrycloth feel, the wipes provide gentleness for delicate newborns and for babies with sensitive skin. Packages typically consist of up to twelve wipes per pack. Feeling industrious? You can also save money by making your own baby wipes.
3. L.A. Baby Natural Organic Crib Mattress
Rest assured that your baby will have sweet dreams on the organic cotton, coconut fiber-filled crib mattress. The non-toxic, non-allergenic mattress also has renewable fire protection material that meets federal standards. An accompanying quilted waterproof, stain resistant mattress cover block fluids, enabling the bedding to be more breathable.
4. Dr. Brown's Baby Bottles and Training Cups
Another must-have for parents is Dr. Brown's new line of bottles, training cups, silicone nipples, and other bottle accessories. All products are free of BPA, lead, and phthalates. The bottles have an innovative vent system that eliminates discomfort caused by gas, colic, and spit-ups. A set of soft nipples (which mimics the breastfeeding experience) was specifically designed to feed preemies, newborns, and infants, right through to toddlers feeding on thicker fluids. Easy grasp-and-hold training cups with removable handles to provide a natural transition from a bottle to full size cup.
5. Charlie's Soap Company Laundry Powder
This 3-pound paper bag of laundry powder is hypoallergenic and completely biodegradable. The powder also provides superior cleaning without the need for toxic stain removers or brighteners, and is fragrance-free, concentrated, low-sudsing, and contains no phthalates or chlorine. Simple coconut-based ingredients, plus the Green River Washing Soda, are safe for anyone with sensitive skin to use. The 'HE compatible' formula works best in both front-load and energy-efficient washers. One tablespoon of the concentrated powder washes a full load of laundry.
6. gDiapers Flushable Diaper Refills
Wondering about the cloth versus disposable diaper debate? Now, parents can have the best of both with gDiapers, a diaper with flushable cotton liners. The organic refills, helping to keep babies more comfortable and dry for longer periods, snaps in easily inside the gPants.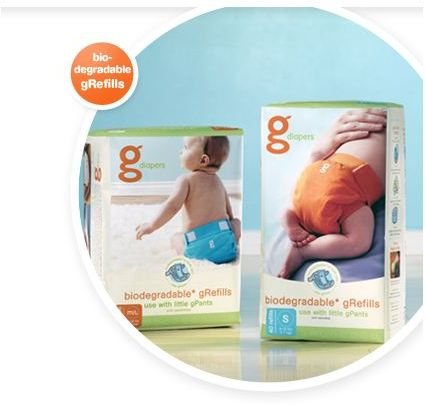 When the liner is soiled, you simply flush it, then replace the inserts. The gDiapers are must-haves for busy parents wishing to avoid the hassle of using diaper pails, or laundering soiled cloth diapers. Organic gardeners can also mix wet liners into their compost heap; soiled liners can be used too, but only if soiled matters are flushed away first. Tossing the liners away will not impact the environment because the product will biodegrade.
7. Dimpleskins Naturals Skin Care
Dimpleskins cruelty-free skin care line is designed specifically for babies skin. All products are handmade from 100% pure organic ingredients like coco butter, coconut oil, shea butter, calendula oil, avocado oil, and lavender essential oil, all of which provide soothing, moisturizing, and healing properties. Popular items to stock in your diaper bag includes Bum Bum Balm(r) Diaper Cream, Boo Boo Goo Cuts n' Scrapes, Cradle Me Scalp, and Sniffles Eucalyptus Rub.
While this list of the best organic baby products gives you plenty of ideas to get started, there are many other, organic baby items, such as safe, non-toxic toys and organic baby food.
References
https://www.stokke.com/highchair.aspx
https://www.willowtrading.co.uk/cat-6-subcat-14-product-22
https://www.lababyco.com/mattresses.htm
https://drbrowns.hk/products/bottles.htm
https://www.charliesoap.com/index.asp?cartID=073159AAAB744559BF588AB012528DA8
https://www.gdiapers.com/gdiapers101/our-products/biodegradable-diapers
https://www.dimpleskinsnaturals.com/
Photo Credits
Greta's Highchair - https://www.flickr.com/photos/12861589@N03/3771869602/, courtesy of Tomas N. Romero
g Diapers - https://www.gdiapers.com/gdiapers101/our-products/biodegradable-diapers