What is Cold Frame Gardening? Learn How to Grow a Cold Frame Garden in Your Yard Easily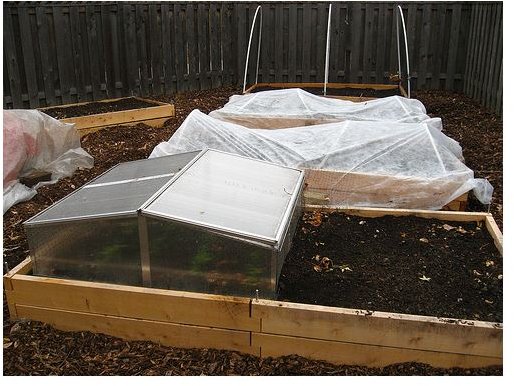 Importance of Cold Frame Gardening
Growing your own vegetable garden has several benefits. Besides savoring the fresh taste of home-grown veggies, you will always find local produce healthier than commercially grown vegetables. The joy of harvesting greens in your own yard can be two-fold, as the cost of fresh local produce is cheaper than the vegetables bought from stores. However, vegetable plants need protection, rich soil and sunlight to keep them thriving. This is not possible during cold weather and so cold frame gardening is adopted to provide a favorable environment for growing plants.
In cold frame gardening, a cold frame is a simple structure that usually works like a mini-greenhouse. It has a wooden frame with a transparent roof made from glass and is always constructed low to the ground to provide proper insulation. Through its transparent roof cover, it traps the sun's heat while its wooden frame holds the heat. This helps protects plants and ensures a favorable environment for them because of the heat and rich soil. Cold frame gardening keeps vegetable plants at least 20 degrees warmer than the temperature outside.
Traditional Uses of Cold Frames
Traditionally, cold frame gardening was adopted to harden the seedlings initially grown in a heated green house. The seedlings were transferred from the greenhouse to the cold frame and placed inside for few weeks. During this period the glass roof of the cold frame was opened gradually to help seedlings adapt to outside conditions. This method was mainly adopted to prevent any harm to seedlings when planted outside.
Today, most families use a cold frame as a small greenhouse, particularly to germinate seeds early. This would not have been possible if grown outside. Hence, cold frames provide a perfect ambience for growing vegetable crops in early spring, fall and winter months.
Building a Cold Frame: No Need to Buy Any Costly Kits
While there are many commercial cold frame kits available in the market, individuals serious about having fresh vegetables in their backyard prefer to build their own cold frame. Building a cold frame can be easy, but you should know the right materials to build one, its correct positioning and size. Framed glass is generally used for the covers or roof. However, you can use acrylic instead of glass. Modern cold frame roofs are made from double glazed polycarbonate frame, which a safe alternative option to glass as polycarbonate does not break or shatter.
Wood might be the best material for the sides of the frame, but make sure that it bears dampness. You can paint the wooden surface to protect it from moistness. Most people use redwood or cedar that does not get damp. After building the frame, add well-composted soil at least 16" deep. Make sure your cold frame is ventilated because when the outside temperature is below freezing point, the frame can become too hot inside. Proper ventilation would allow the hot air to escape. Make sure your cover has sliding panels to ensure proper ventilation. During cold weather, please close the cover at night if the temperature is below freezing.
Building a cold frame is very easy if the above guidelines are followed. You can then grow crops such as spinach, onions, carrots, leaf lettuce, chard, radish etc.
References
www.savvygardener.com/Features/cold_frames-hotbeds.html
https://www.encyclopedia.com/doc/1P2-10938708.html
Photo: https://www.flickr.com/photos/22748341@N00/2037791036/