DIY Healing Garden Refuge for Relaxation and Renewal in Your Own Backyard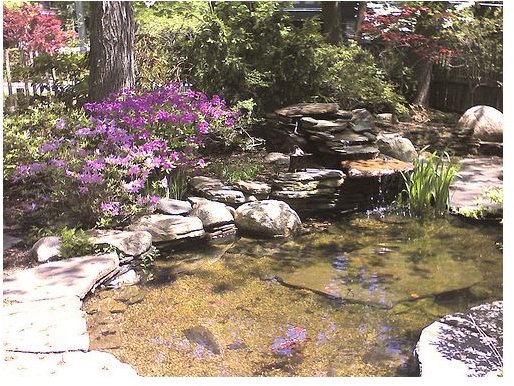 What is a Healing Garden
A healing garden is a private sanctuary where you can find solace in quiet reflection. Anyone with a backyard can create a space for healing and reserve the spot for that purpose only. Here, you can lift your spirits, or nurture and soothe the soul amid the pleasant surroundings of flowers, nature, or wildlife. You may instead prefer to create an herbal healing garden where medicinal herbs are grown. Creating a healing garden is a simple project for the home gardener to do even without any artistic ability.
Building your Garden
Your garden does not need to be vast or expensive. Each garden is unique to the person that designs it; so, choose any theme, design, or layout, according to personal tastes or preferences.
Many simple elements and techniques can be used to customize your garden. Read on to learn more about healing garden ideas.
The Power of Color
Colors definitely have tremendous effects on our senses. And, since color dictates emotions, you want to select colors for your garden that suits the mood you wish to express. If you desire a healing garden that invigorates, or exudes passion, include complementary colors. Do that by selecting low-maintenance annuals and perennials in reds, violets, orange, and bright yellows to provide stimulation and to add drama.
If your preference leans towards a tranquil setting, whites, pinks, and pastel shades, invite a calming atmosphere. Green, as the dominant color in any garden, is useful in harmonizing plants with the various structural elements like screens, trellises, fountains, bird feeders, and pots.
Healing Fragrances - Flowers and Herbs
One major benefit of adding fragrant plants is that pleasing scents are the perfect pick-me-up at anytime. Scents tend to evoke fond memories, or trigger positive images of certain places and special things. Beloved plants, such as roses, are famous for their scents—the same is true for familiar plants like lilac, magnolia, and jasmine. Include honeysuckle if you can. Honeysuckles' fragrance is released simply by touching the flower. You can also get a whiff of honeysuckle's refreshing, minty scent when the breeze blows.
Energizing spaces requires strong scents like eucalyptus, and lemon. You can also incorporate highly fragrant herbs like peppermint, fennel, basil, and rosemary. Alternatively, think about restoring calmness in your life with lavender, chamomile, and lemon balm.
Reflective Water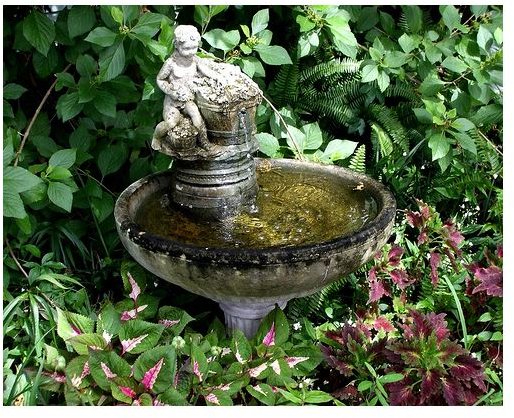 One of the most popular elements (and main focal point) in a healing garden is water. Try adding interest with 'still water', in a pond perhaps, or in a purification basin. Water features are perfect for quiet reflection as you stare into it, while letting your mind wonder freely. The presence of water in a garden has been proven to minimize stress and relaxation.
Bring life into your backyard by including running water courtesy of items such as a bubble fountain. A bubble fountain contains jets that shoot water directly from the fountain and straight into a pool. Some fountains do stream continuously from standing sculptures; others swirl gently through small cobblestones. Water features are great accents, but they're not must-haves if space is limited.
Soothing Sounds
If your healing garden is designed to energize, opt to create unusual sounds with tall ornamental grasses and bamboo leaves. These plants create rustling sounds when the foliage moves in the wind. If you enjoy the sound of wildlife, a trumpet vine will always attract hummingbirds. In serene environments, tranquility wind chimes or cascading waterfalls (that mimic the sound of a river) are also common in healing spaces.
Serene Seating
Enjoy your garden from a comfortable seat where you can sit and be still, read, or practice meditative techniques. Locate a shaded spot to put in a bench swing or a wooden bench.
Everyone's idea of a garden for healing is unique. There are no fixed rules for creating a healing garden in your backyard. Do whatever appeals to your senses and put those ideas in the space. When developing your area, begin with what you already have, and then improve on it by making it more healing. You don't need an elaborate space to uplift your mind and soul. Even a simple, colorful rose garden will do.
Picture Credits
Water Zen - https://www.flickr.com/photos/montaukrider/498022483/
Garden fountain - https://www.flickr.com/photos/25342868@N05/2619734468/
References
Melanie Haiken, Backyard Bliss - https://www.yogajournal.com/lifestyle/2587
University of Minnesota: Healing Garden - https://www.sustland.umn.edu/design/healinggardens.html
Judi Gerber, Create your Own Healing Garden - https://www.care2.com/greenliving/create-your-own-healing-garden.html