Choosing a Green Home Builder or Architect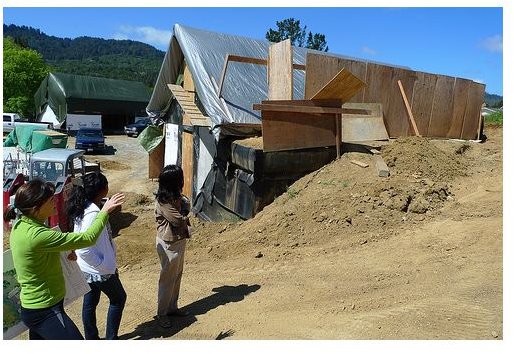 Tips for Hiring an Green Home Architect
As the designer, and in many ways overseer of building a green home, the green architect is an extremely important role. Look for a professional with experience, willingness, vision, and time. Find several candidates, and make a well-thought out decision as to who may be the best choice.
Where can one locate an architect with experience in designing environmentally-friendly homes? The field of eco construction is still growing, but every year there are more and more options. Search for LEED accredited professionals. LEED is the internationally recognized green building certification system. Online databases such as the American Institute of Architects, are a great place to start to find local, green designers.
When evaluating different options, make sure to ask for references; in some cases, visiting a previously finished home is a possibility. Learn as much as possible about different green building options so you can both ask questions, and understand ideas that a candidate may have. Find out who they are planning on working with. Because of the extensive nature of the job, the architect should be consulting with other professionals, such as an energy specialist, a landscape designer, and even an interior designer familiar with environmentally-friendly design. Ask about relationships he or she may have with these people.
Tips for Hiring a Green Home Builder
One of the wonderful things about hiring a green architect, is that they may be able to take care of finding a green builder for you. The designer and builder will be working together, so their professional relationship should be an issue. If searching for one on your own, be wary of builders and general contractors who offer to do the design work as well. Although this option would be less expensive, green building plans need to be different for each new custom home because of all the specific eco requirements such as the house location and individual energy efficiency needs. Builders generally buy stock plans and re-use them.
When searching for a builder with an eco-focus, just as with the designer, interview a number of contractors. Ask them if they are interested in green building, if they perhaps are familiar with related publications, such as Green Source Magazine, or have experience with green construction. It is important to make sure the builder or general contractor chosen is interested in your vision for a new custom home, as they will have to ensure that the people they contract work out to, or their employees, will be environmentally friendly.
Considering a Design-Build Firm
If possible, a design-build firm may be the most efficient option for building a custom green home. A company can offer both an architect, and builders to work together on a new custom home. A green architect working for a firm is more likely to create plans, that they know from experience, will be easy for the builders to complete.
The only problem is, it can be difficult to locate a local firm of this nature. Resources, such as the Green Home Guide, offer green design-build firm listings, as well as helpful information. Also, if using a small firm with a limited number of designers, ensure they will be able to give your project adequate attention.
Do your part to give your custom green home the care it deserves; educate yourself on eco construction, and fully investigate potential green architects and builders. In the end, your house will be the sustainable, energy-efficient home that you had always dreamed of.
Sources:
Wilson, Alex. "Your Green Home: A Guide to Planning a Healthy, Environmentally Friendly New Home." (New Society Publishers, 2006).
This post is part of the series: Building a Green Home
Building a green home is an environmentally responsible, cost-efficient, and healthy choice for you and your family. However, there are a number of issues to address, from choosing a green home location, picking out a green architect, evaluating energy-efficiency issues and building materials.