Wildcrafting for Local Herbs and Berries - How to Collect and Dry Wild Plants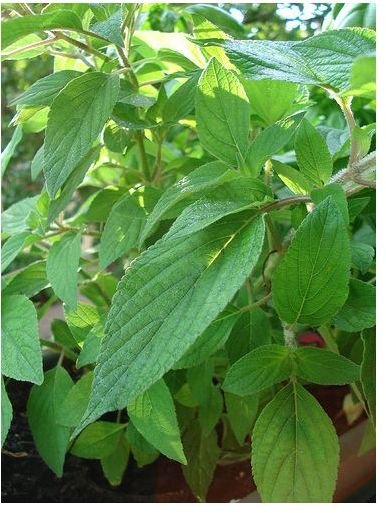 What Plants Can I Find and Collect?
Popular plants for wildcrafting include many different herbs and berries. What species are available to collect depends on what grows wild in your local area. If you are unfamiliar with the your local flora, first learn more by visiting a nearby Forest Service office or reading a plant guide specifically for your region.
Common herbs to collect from the wild include many that you can dry at home and use for herbal teas. You may be able to find common herbal tea ingredients in the wild such as chamomile, echinacea, rosehips, lavender, and mint. Less common herbs that may grow in your location that are great for tea include strawberry leaves, stinging nettles, red clover blossoms, alfalfa, valerian, yarrow, and dandelion. All of the herbs mentioned above are safe for internal use; however, be sure to read more information on cautions and recommended uses for any wild herbs you are unfamiliar with.
Wild berries are another popular find for wildcrafters. Wild berries can be dried for winter snacking or turned into delicious syrups, jams, and jellies. Depending on your location you may be able to collect delicious wild berries such as huckleberries, strawberries, blueberries, blackberries, elderberries, salmonberries, and others. A plant guide for your region will be able to tell you when berries should be ripe and ready for harvest. As with any wild plant, be sure to verify that the berries you harvest are safe for ingestion.
How to Dry Wild Herbs and Berries
Once you've headed out to the woods and are back home, it's time to dry your harvest for use later. Most herb leaves, stems, and roots dry well at room temperature or outside in a warm but shady location. Tie bundles of leaves with twine and hang them upside down, either in a warm spot in your home or outside if the weather is moderately dry and warm. The leaves should be dry and crumble easily in 2-4 days.
If you want to dry herb stems and roots, lay them flat in a single layer on cooling racks and place the racks in a warm, dry location. Depending on the original moisture content of the plants, stems and roots should be dry and break easily in 4-7 days at room temperature.
You can also use a food dehydrator, set on a low heat setting, to dry your wild herbs. Using a food dehydrator is recommended for drying wild berries. Follow the manufacturer's instructions.
Store your dried herbs and berries in airtight containers, preferably in dark colored glass jars. You can reuse small spice jars or small mason jars for storage.
Making Herbal Tea
You can make some delicious herbal teas with your wildcrafted herbs. Feel free to combine herbs to experiment with finding your own favorite tea blend.
Use a small muslin bag or a stainless steel mesh tea ball to steep 1 to 2 Tablespoons of herbs in boiling water. Let the tea steep for at least 5 minutes, then remove the herbs and sweeten if desired.
For more information on creating your own herbal teas, visit crazyfortea.com's herbal tea information page.
Image courtesy flickr.com creative commons license: