Eco-Tourism in Nepal: Expereince the Heights of Eco-Knowledge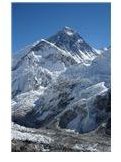 Eco-Adventures
Nepal's climate ranges from arctic to tropical. An eco-adventure in Nepal offers travelers awareness of the strength of its people and culture, and the fragility of its ecosystems. This provides a rich experience that benefits both travelers and inhabitants.
Responsible Travel Abroad suggests some commonsense ways to travel responsibly through Nepal's diverse wonders.
First of all, learn about Nepal, read about its culture and history. When you are traveling through Nepal, behave as if you were in someone's home as an honored visitor with social responsibilities.
Treat the people and the land with the utmost respect by leaving light footprints or none at all. Use public transportation, walk or cycle. A sustainable travel agent can help guide visitors in making conscious choices. Water is a precious resource sustaining all life so do not waste other people's water.
Butterfly Watching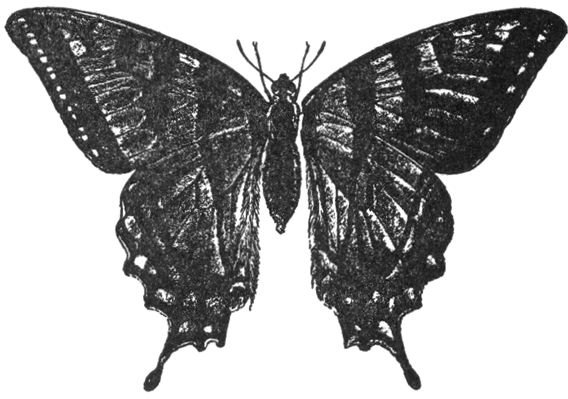 Did you know that Nepal is considered to have one of the most superior butterfly collections in the world? With over 600 species, 20 of which are on the endangered list, butterfly enthusiasts will be able to watch and record butterflies in all their natural beauty to their heart's content.
When you tire of admiring these delicate beauties, you can head on over to the Tribhuvan University's Natural History Museum, which is located in Swayambhu. Browse through their butterfly collection where you can marvel at the results of over 150 years of research into the life of butterflies.
Other Attractions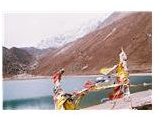 Tour Nepal's mountains, national parks and religious sites to name only a few attractions. If climbing Mt. Everest or any of Nepal's imposing peaks is not an option, trek around the lower elevations and view the world's highest peaks from lower altitudes. Learn about the customs and legends surrounding Mt. Everest. Try to see the land as its inhabitants see it with its rich assortment of birds, mammals, amphibians and reptiles and verdant foliage and flowers.
Arrange a tour through the Shey-Phoksundo National Park in the mountains of Western Nepal. Visiting this park is an adventure because it is home to many dangerous animals such as leopards, wolves and black bears. For safety's sake, be sure to stay with the guides.
Royal Bardiya National Park is in the mid-Far Western Terai, near the Karnali River. The park is heavily forested with grassland, savanna and riverine forest.
Wild elephants, rhinoceros, tigers, Gangetic dolphins, and birds are among the endangered species protected within the park boundaries.For cultural experiences, visit some of Nepal's historic religious sites. Develop an appreciation for the peoples' Buddhist tradition. Swayambhunath Temple and Boudha Nath Stupa are near each other. Tread lightly with respect for Nepal's sacred traditions. Put the people first for an unforgettable journey in ancient and sacred places.
Things to Consider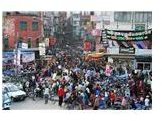 Although this geographic region is home to the highest of the world's mountains, according to National Geographic Adventure Travel, tours to Mt. Everest are expensive, dangerous and not for average travelers. Additionally, Everest is becoming crowded and more than usually dangerous for such jaunts. Tours to the highest mountain on Earth are a classic example of irresponsible tourism and the havoc such tourism can have on the environment.
However, if you just must go to the place that locals view as the "home of the gods", be aware that such a tour to the very top of the world will set you back an estimated $60,000. For a similar experience at a smaller price tag, consider a hiking tour to Kala Pattar, Nangkartshand Peak or Everest Base camp. Be sure to plan in enough time to take a side trek to Khumjung, which is the mountain village where Sir Edmund Hillary built a school.
Treks are available on the Kathmandu circuit. Among many routes and experiences, National Geographic suggests locating a Kathmandu outfitter for treks with porters and cooks. White water rafting, cycling and tours through the various wildlife preserves are only a few of Nepal's offerings.
Spend a few days, two weeks or two months and interact with the Nepali people to learn more about their customs and heritage. Nepal's diversity welcomes sustainable travel and socially responsible tourists. As travelers experience Nepal, they help support its economy and environment by becoming world citizens.
Resources
Responsible Travel Abroad, https://www.responsibletravelabroad.com/responsible-travel.html
Author unknown, "Butterfly Watching in Nepal," Nepal.com, https://www.nepal.com/blog/butterfly-watching-in-nepal
The Nepal Channel,https://www.nepal.com/
National Geographic Expeditions, National Geographic Adventures, https://www.nationalgeographicexpeditions.com/expeditions/nepal-everest-basecamp-trek/detail?utm_source=NGdotcom-Adventure&utm_medium=Link&utm_content=20110406_Everest_Base_Camp&utm_campaign=NGdotcom
National Geographic, Nepal, https://travel.nationalgeographic.com/travel/countries/nepal-guide/?source=A-to-Z
Image Credits
Image: Cesky: Mount Everest z Kalapattharu by Pavel Novak under CC BY SA 2.5
Image: Samili lake, near Kanchenjunga by Amar under CC BY SA 2.5
Image: Street in Kathmandu by Pavel Novak under CC BY SA 2.5
Image: Butterfly by monedula under Public domain