Comparison of Cordless Electric Lawn Mowers: Battery-Powered Mower Options from Black & Decker, Neutron, and Remington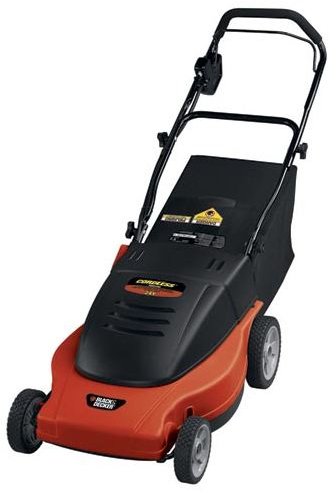 Introduction to Electric Mowers
Green living is in full swing and with more and more people realizing the impact of their carbon footprint, gasoline and fossil-fuel powered equipment and machinery is fast becoming a thing of the past. While the electric lawn mower has been on the market since the early 1980s, it never really took off because it required a cord which inevitably would get run over and severed at some point. Now, with advances in battery technology, cords are either eliminated or an optional backup and the electric lawn mower is allowed to roam free.
Detractors of the cordless electric lawn mower site power as the factor that keeps them from buying one, and it is true that a gas-powered mower or cutter will still be needed for clearing hardy weeds or foot-long overgrowths, but for regular everyday grass and turf, the electric mower is more than adequate. A little extra cleaning may be required for moist lawns as wet grass can reduce the effectiveness of the cordless mower but this is easily handled and well worth the environmental benefits over burning fuels.
Let's take a look at three of the top cordless mowers on the market:
Black & Decker CMM1200
Black & Decker makes what has been called "the big orange machine," and it is one of the heavier mowers. It weighs 76 lbs and is not for the weak of arm. Unlike gasoline-powered mowers, electric mowers are not self-propelled. This mower has a 19" deck and an adjustable
cutting height that ranges from 1.5 to 3.5 inches and runs like a dream on high settings. The CMM1200 also features a 24 volt battery sealed in the casing of the mower so it cannot be removed, which is a drawback. A full charge will take 10 to 16 hours and provide 20 to 30 minutes run time. This mower normally sells for $399 but may be found cheaper on Amazon.com.
Neuton CE 5.2
In contrast to our first entry, the Neutron is known as "the little green machine." This grasshopper looking unit is sleek and stylish in appearance and weighs only 48 lbs. This is, by all means, a light-weight mower and made for smaller yards in the range of ½ to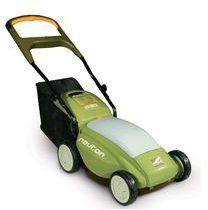 ¼ acre with regular well-kept grass. The 24 volt battery is removable and has a 60 minute run time. Both are advantages and with only one spare battery, will handle more than what it was made for. It has been hailed at the quietest mower available. The Neutron CE 5.2 retails at $399 and is available for a 6 month trial. There is also a CE 6 at $100 more with a little more weight and power.
Remington PowerMower MPS6017A
The Remington cordless electric mower is a performance beast. Not only does it look like it can handle a roughneck lawn it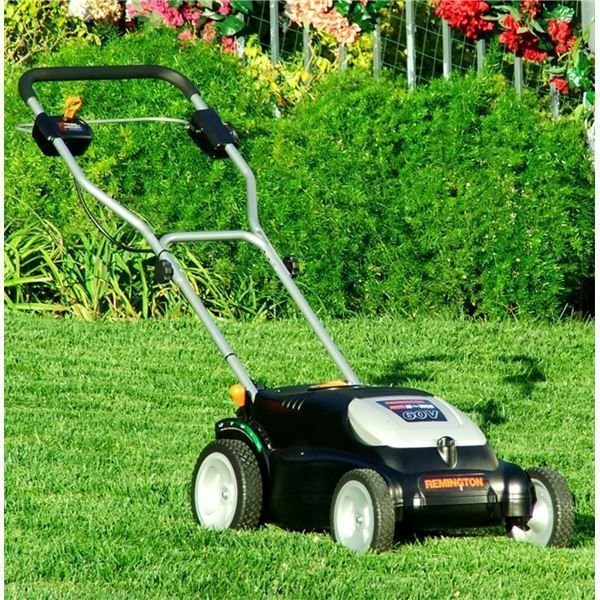 matches in what it can accomplish. It has a 17" deck with adjustability of 1.5 to 3.5 inches and features a 60 volt battery, the strongest I have seen and runs for 60 minutes fully charged. The battery is removable so again, with a spare, there is no chance of being stuck in the middle of the job. At 60 lbs, the Remington is also maneuverable and handles nicely. At the same time it can be used for mulching. The PowerMower sells for $449.