Rebuilding New Orleans with green materials — a unique eco-travel opportunity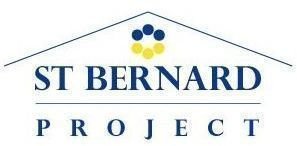 Volunteers are still rebuilding New Orleans several years after Hurricane Katrina. Traveling to New Orleans to work on a green building and construction project is a great way to combine a rewarding volunteer experience with a fun city vacation. There are worse ways to spend a week than days of construction and nights of French Quarter jazz shows. Here are four opportunities to help with eco-conscious reconstruction projects in the New Orleans area.
Global Green
A worldwide group working on sustainable building and education, Global Green has a large-scale project working toward rebuilding New Orleans. The group is working on green affordable housing while demonstrating green building and construction to local residents.
The group has some volunteer opportunities and seeks donations. Global Green also has a visitors' center in New Orleans to teach the latest in sustainable building practices.
St. Bernard Project
Widely considered the most effective reconstruction non-profit in the New Orleans area, the St. Bernard Project has rebuilt hundreds of homes since launching in 2006.
The group is working in St. Bernard Parish, just south of New Orleans. Every building in the parish was destroyed when levee walls broke during the hurricane. The St. Bernard Project uses nearly every dollar of donations to buy building supplies, and the group is using all volunteer labor to rebuild homes in about two months for less than $15,000.
By focusing on building as many homes as possible with inexpensive materials, the group is not able to install solar panels, sustainable cotton insulation or other green building and construction materials. Still, the group has a mission to be as eco-friendly as possible, reducing waste and finding ways to efficiently use leftover scraps of building materials.
The group always needs volunteers, who typically work for one week at a time. Volunteers will clearly see the impact of their work throughout the day or week.
Greenlight New Orleans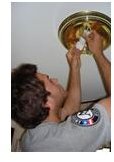 A musician started Greenlight New Orleans, which is not directly working on rebuilding New Orleans, but helps homeowners save money and cut electrical usage. The group installs compact fluorescent light bulbs in any home in the city or surrounding suburbs. The grassroots group is very reliant on volunteer labor and offers an opportunity to meet New Orleans residents and help cut carbon emissions.
Make it Right Foundation
Finally, the Make it Right Foundation is rebuilding New Orleans with eco-conscious homes in the Lower Ninth Ward, one of the poorest and hardest hit areas of the city. The Lower Ninth Ward today largely looks like a big dirty park full of concrete slabs. Each concrete slab was once a home that was washed away when levees broke.
The Make it Right project has helped keep New Orleans and the Lower Ninth Ward in the headlines thanks to publicity and financial backing from Brad Pitt. His group of expert architects and builders are working on innovative designs and state-of-the-art green building practices. The cutting-edge projects do not involve any volunteer labor, but the group is taking donations. Consider donating to the Make it Right Foundation and touring the project while in New Orleans.