Hazards, Dangers of Portand Cement & Concrete Production and Handling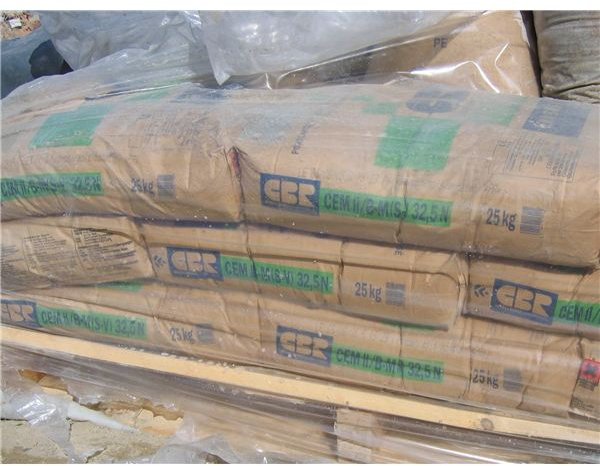 Cement is a binding agent that gives hardness and binds different construction materials together and it is a major constituent of concrete. The history of cement takes us back to the Roman era when cement was used for the first time and at the time was known as hydraulic cement. In more modern times, cement became popular as Portland cement, which came into existence during the Industrial Revolution in the late 1790s. It became extremely popular among engineers because of the binding and strength it would give to construction materials.
Uses of Cement in Construction and Other Businesses
The conventional application of cement is to produce concrete, which is most commonly used construction material across the globe. However, with the evolving technology, cement has found numerous other uses as well. It is used as a stabilizing agent for lose soils, in parking areas, in foundations and as a binding agent of soil at the airport runways. In waste disposal areas, cement is used as a binding agent to keep the contaminated wastes below the surface of earth. Cement has wide applications and it is one of the greatest inventions of all times.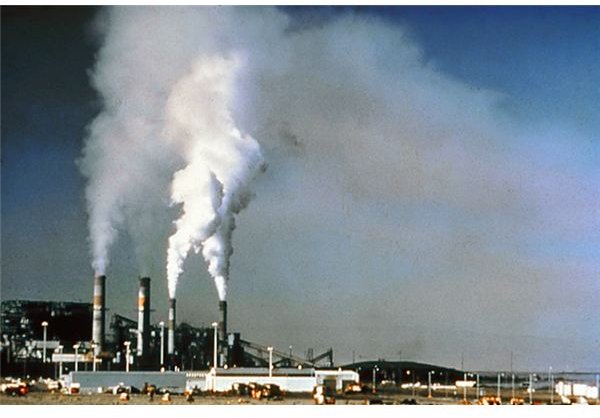 Hazards Associated with Portland Cement
The manufacturing of cement is a long process and at every stage of its production, the environment is affected in one way or another. Carbon emissions, water pollution, and release of heavy metals in the air are common problems associated with manufacturing.
Fine cement dust is a major pollutant and irritant that not only affects the health of people, but also harms plants. Chronic diseases and respiratory disorders are observed in people who work in a cement industry and are exposed to the cement constituents and cement dust. The setting of cement is a long process and it is alkaline in nature, which may lead to lung and skin disorders because of the excessive heat normally released during setting and curing.
Boston Cement Factory Explosion
An explosion at a concrete plant in Boston in 2006 caused lasting problems for school bus drivers and coated a neighborhood in caustic cement dust. (Google map image of area.) The brunt of the thousands of pounds of slag dust released spewed directly into an adjacent school bus yard, contaminating a number of school buses and requiring an over-night cleanup. 61 people were admitted to area hospitals. Initial symptoms included shortness of breath and burning sensations in eyes, nose, and throat. Later fears of poisoning from beryllium in the dust raised long-term concern. The company that ran the plant was fined $20,000 in 2008 and required to install "fail-safe" explosion prevention measures.
Dust, Dust Everywhere
Although that was an extreme example, traces of dust can often be seen on the fixtures, structures, and plants surrounding a cement factory, and it certainly affects the health of nearby people. Thus it is important to maintain high safety standards in factories and cement distribution plants so that health of workers involved and neighbors (particularly children) is not affected.
Fortunately, scientists and environmental and public health researchers are gradually developing methods to curb the ill effects of cement production. Alternative methods of cement production are coming into the picture and various environment preservation acts are being put into the place to keep a check on the pollution. Cement has contributed largely to the growth of our global society, but its side effects have equally harmed our society and environment, and the need of the hour is to minimize its side effects and put its unwanted residues to proper use.
Concrete Recycling Best Short-term Solution
Concrete is a product of cement that is consumed globally in large quantities, but only limited recycling of concrete is being carried out worldwide. Some countries exercise a strict control to ensure that maximum concrete waste is recycled, while partial recycling is being done by some countries. The reuse of concrete will not only reduce the cost of the concrete production but will also make available landfills for other useful purposes. Recycled concrete can be utilized in construction without compromising the strength or suitability. The recycling of concrete may be increased by the incorporation of appropriate incentives to the cement manufacturers in this regard.
Fly ash is a residual of coal combustion that is largely reused in a wide range of applications. From soil stabilization to use as an ice-melting catalyst, it finds use in numerous activities. Fly ash, along with residual mass from the furnaces in power plants, can be reused as raw material for cement production rather than using limestone and other non-renewable materials that are limited in availability.
Recycling and reusing can help to reduce the burden that cement production causes on society. Until a good alternative is developed, reusing the cement waste, improving precautions at distribution and production facilities, and optimizing the use of alternative resources is the best bet we have to create a balance between our needs and nature.
References
Cement Manufacturing Process, Out.ac.tz
Portland Cement Dust, URL
Versatile Cement, Cement.ca
Boston Cement Explosion
Images:
Air Pollution, WikiCommons
Portland Cement, Wikipedia