Green Family Vacations with ECO Family Adventures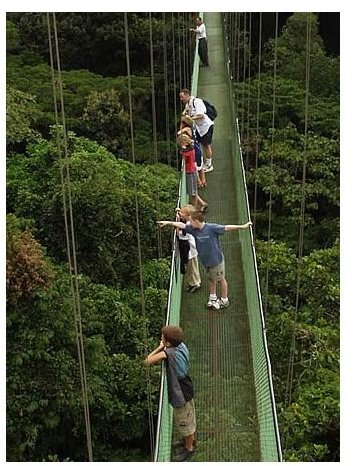 Eco Tourism
Eco-tourism is gaining momentum in today's travel market. If you're planning an eco-vacation for the family, however, your choices for a travel company are slim in the current economic climate. There are a few reliable companies that are a part of the eco-tourism trend and here we are going to take a closer look at one of them. That one would be ECO Family Adventures. The ECO Family Adventures group is an environmentally friendly travel company that has begun to focus on creating inclusive green family travel packages.
For more information on environmental travel for individuals, see Rainforest Vacations and Great Summer Trips to Help Out the Environment.
ECO Family Adventures
Created by James Ellsworth, a naturalist guide with a Masters degree in Geography, the ECO Family Adventures group is dedicated to providing a great family green vacation through hands-on environmental education. One of the ways in which Ellsworth ensures the destination will be a great green adventure is in only advocating family friendly global areas. Each destination package is geared toward the family trip experience to bring eco-education activities and adventure to each family member.
A unique addition to their green travel packages are the Child Activity Directors (CADs). Each travel group of eight or more people automatically comes with a CAD, who are trained naturalists or elementary school teachers. The CADs provide daily eco-learning activities for the kids, including games and special educational adventures geared toward the country the family is visiting. Adults are welcome to join in on the fun; however, having your family participate with the CAD is not a travel package requirement.
ECO Family Adventures currently has travel packages in Costa Rica, Ecuador, the Galapagos Islands, Turkey and an American destination at the Middle Fork Salmon River in Idaho. Each travel package includes the purchase of Green Tags for making your family's trip carbon neutral while giving support to local destination social and environmental programs. Each trip is also geared toward the destination's environmental needs, such as saving salmon spawning grounds in Idaho or planting trees in the Costa Rican rainforest.
The company offers a set criteria for family travel that includes features such as the following:
Travel Packages Built on 4+ People
Child Activity Director's Free for 8 Person Trips
Participate in Environmental Stewardship
Carbon Neutral Traveling
The Child Activity Directors act as an additional guide along on the trip. The majority of these directors are made form a pool of both naturalists and elementary school teachers on holiday break. ECO Family Adventures provides this extra service in an effort to help get both the kids and the adults into a more interactive environmental experience
For more information the green family trip itineraries and how your family can get started on their own eco-adventure, visit the ECO Family Adventures website at: www.ecofamilyadventures.com
*image used was provided by and is coypright Eco Family Adventures