Lets Go Green Biz Review- Green Cleaning Products And Supplies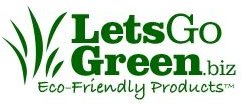 Let's Go Green Biz
LetsGoGreen.Biz is an online store that specializes in selling green products for the home and office. Their extensive line of eco-friendly cleaning products aids individuals and businesses in efforts to make the planet greener. LetsGoGreen.Biz's mission is to assist people in reducing their carbon footprint in every aspect of their lives. In their sparetime LetsGoGreen.Biz contributes to the world through their fundraising program. Environmental groups or organizations who want to participate in a green fundraiser can join the LetsGoGreen.Biz unique program. The group directs buyers to their site and a tab will appear by each product letting the customer designate 25% of the profit to their cause. This method of fundraising benefits both parties as well as the planet. Schools are eligible to participate also.
Enviro-One All Puropse Green Cleaner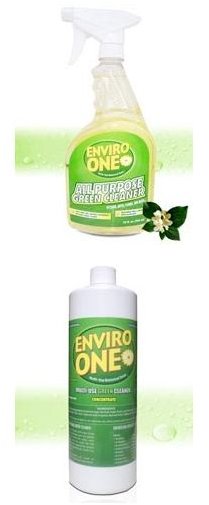 Everyday millions of people use cleaning products loaded with chemicals that harm the environment. LetsGoGreen.Biz offers one of the best lines of eco-friendly cleaners around. Enviro-One All Purpose Cleaner is the ultimate multi-purpose spray. The completely organic product naturally breaks down dirt and germs without being toxic. Safe to spray in the presence of children and animals Enviro-One creates a clean green living environment. This product is approved by the EPA to be suitable for cleaning children's toys and various athletic equipment. Homes and businesses can benefit from this eco-friendly product. No rinsing is required when using the all purpose cleaner. Enviro-One All Purpose Cleaner is a powerful green cleaning agent. Deadly strains of staph or MRSA can be eliminated with a few spritz of this organic concentrate. A larger stronger version of the product called Enviro-One Industrial Green Cleaner is designed for janitorial cleaning.
Natural Cleaning Products & Supplies

LetsGoGreen.Biz has a wide variety of other natural cleaning products and supplies to cover every area of your home. Laundry detergents that are easy on the environment use organic ingredients like their Natural Concentrated Laundry Detergen__t. It's biodegradable and dye-free. Natural Dish Detergent is also safer to use for daily cleaning in the household. LetsGoGreen.Biz's brand Natural Value is alcohol, chlorine, and solvent free giving consumers a gentle cleaner that won't dry out your hands. They sell various types of eco-friendly sponges that are made from 50% post consumer recycled materials. The range of eco-friendly products sold at LetsGoGreen.Biz include BPA-free bottles, compostable containers, cups, plates, utensils, biodegradeable trash bags, CFL bulbs, low flow showerheads, and 100% recycled toilet paper.
Green Home Starter Kits
One of the best features at LetsGoGreen.Biz are the Green Home Starter Kits that they offer. Each of these handy kits give consumers a little bit of everything. The kit includes 16 to 20 different eco-friendly products designed to aid in the natural cleaning of your home. Individuals new to green living will benefit from the convenience of the starter packs. You can actually green your entire bathroom and kitchen with this valuable sampler. The kits are based on how many bathrooms you have in your home. Replacing your old cleaning supplies with safer versions will dramatically reduce your carbon footprint. It's also a wonderful first step to developing a cleaner greener home.