Affordable Cloth Diapers: One Size Diaper Recommendations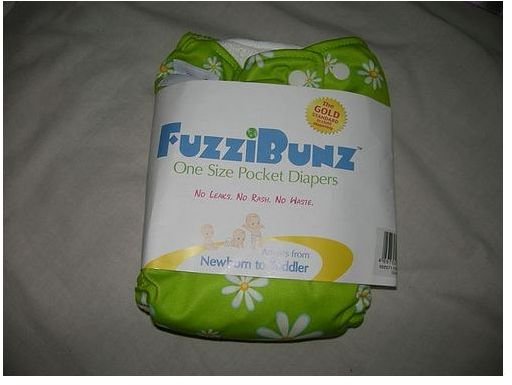 One Size Diapers - The Lastest and Greatest in Cloth!
In the last few years, most popular cloth diaper styles have been redesigned to be size adjustable. This means families no longer need to purchase a new supply of cloth diapers each time their baby outgrows a size.
The popularity of one size diapers has led to a boom of available one size diaper options. One size fitted diapers, diaper covers, all-in-ones (AIOs), all-in-twos (AI2s), and pocket diapers are available (please read here if you need a definition of these cloth diaper styles).
Most one size diapers claim to fit a baby from birth to potty training. Depending on the size of your newborn, this may or may not be the case. If you expect your baby to be born weighing less than 8 pounds the diapers may be too big, causing leaks. Before investing in a one size system, read online reviews to determine if you'll need separate diapers during the newborn stage. Diaper Pin is a great online resource for cloth diaper reviews.
One Size Diaper Recommendations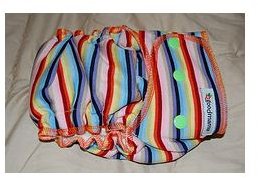 Fitteds
One size fitted diapers are an affordable diapering system (you need a separate cover with fitted diapers). Recommended one size fitted include Mother Ease One Size, Kiwi Pies, and Goodmamas fitted. By adjusting the snap settings on the front of the diapers you can adjust the fit as your baby grows.
Covers
Mommy's Touch and Wonderwraps make one size diaper covers to pair with your one size fitted or other cloth diapers. They each feature three snap settings on the front to adjust the rise on the cover. Mommy's Touch covers come with a choice of a Velcro-like Aplix or a snap closure. Wonderwraps feature an Aplix closure.
All-in-Ones
If you like AIOs, a popular one size option is the bumGenius Organic One Size Diaper. These highly rated diapers feature an organic cotton fast dry one size liner with 6 layers of absorbency. Organic cotton is all that touches baby's skin. Three snap settings on the front of the diaper adjust it's size to small, medium, or large. As an AIO diaper, these are very easy to use and require no folding, stuffing, or pinning.
Mommy's Touch One Size AIO diapers are available with an Aplix or snap closure. These AIOs have two size settings, small and regular. The sewn-in microfiber soaker is topped with soft, stay-dry microfleece for next to baby's skin. For heavy wetters or during sleep times, you can snap in an additional doubler.
All-in-Twos
AI2 diapers consist of a waterproof shell with snap-in soakers. Two new and very popular one size AI2 diapers are SoftBums and GroBaby.
SoftBums Perfect Fit AI2 diapers are size adjustable utilizing a unique internal system. Instead of just a few size settings, the leg elastic of the diaper adjusts to any size that fits your baby. These AI2 diapers can fit a 6 pound newborn and adjust to fit a toddler. Snap-in soaker pads are available in microfiber or bamboo velour.
GroBaby AI2 diapers have three snap settings on the diaper and adjust to small, medium, and large. The quick-dry cover is lined with mesh and the snap-in soakers are made with organic cotton.
Pockets
One size options abound for pocket diapers. Some of the most popular and highly rated one size pockets include bumGenius pockets, Fuzzi Bunz, Haute Pockets, and Blueberry.
In addition to learning more about each diaper by following the links above, many one size diapers can be found at onesizediaperstore.com.
photos courtesy flickr.com creative commons license
https://www.flickr.com/photos/dazed81/3257376526/
https://www.flickr.com/photos/fistoriza/3668856880
This post is part of the series: Using Cloth Diapers
From basic supplies, to what to do in emergencies, learn the ins and outs of using cloth diapers for your baby.