A Review of MyChelle Dermaceuticals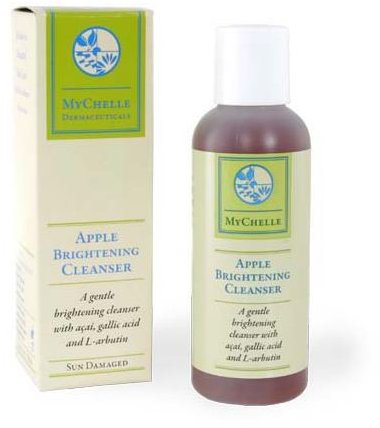 What is MyChelle Dermaceuticals?
MyChelle Dermaceuticals was created by Myra Michelle Eby in order to bring people highly active and organic anti-aging ingredients that she had self-formulated. After spending over twenty years in the organic and nutritional supplement industry, Myra decided to branch out with her own company to ensure that the products created through MyChelle would be completely toxin free, organic and scientifically based.
Teaming up with dermatology chemists, Myra worked to create the products from a base of highly concentrated and active skin care natural ingredients. By combining a basis of science with organic ingredients, the ideal is to revolutionize the organic skin care industry and offer people the ability to use safe and effective skin care products with out the chemicals that many of the over-the-counter popular skin care products on the market today contain.
For more information on other types of organic personal care items, check out Burt's Bees Organic Body Washes and Product Review: Kiss My Face Active Enzyme Natural Deodorant.
MyChelle Dermaceuticals
The types of products offered through MyChelle run the organic skin care gamut from cleansers through to anti-aging and the restoration of sun-damaged skin. Among these products, the most popular is the skin damage repair products under the Apple Brightening line.
All of the products in the Apple line are sulfate free and are based from natural apple fruit acids that exfoliate and repair hyper-pigmented skin. Included in the line are the following: Apple Brightening Cleanser, Apple Brightening Mist, Apple Brightening Peel, Apple Brightening Serum and Apple Brightening Cream. The retail price range on this line is based on ounce size and averages between $20.00 - $70.00. For more information on this line visit the Sun Damaged page on the MyChelle web site.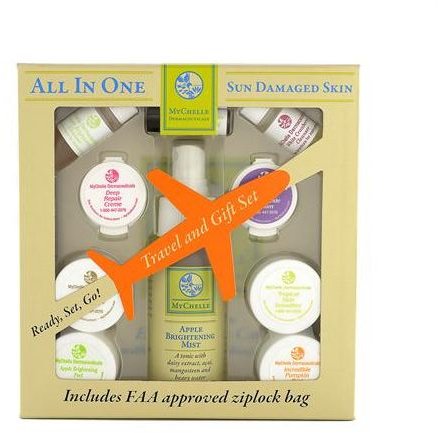 In order to sample a selection of the scientific and organic products that MyChelle offers, many people have opted to try out the various online gift set selections. As the skin repair formulas are popular, there is The All In One Sun Damage Gift set box that includes the following for sampling:
2 Cleansers: Apple Brightening Cleanser, White Cranberry Cleanser
2 Serums: Perfect C Serum, Apple Brightening Serum
1 Mist: Apple Brightening Mist - 2.1 oz
2 Minis Nourishing Cream: Deep Repair Cream, Supreme Polypeptide Cream
4 Trial Treatments: Sun Shield, Apple Brightening Peel, Tropical Skin Smoother, Incredible Pumpkin Peel
The sun damage gift set retails online for $25.00. Because of the advent of the green movement and the higher risk of skin cancer from over exposure to the sun, these sun damage products are some of the most populate items in the MyChelle line of organics. For more information on all of the gift sets and the full range of organic products that are exclusive to MyChelle, visit their main web site at: www.mychelle.com
*images were provided by and are © 2011 MyChelle.