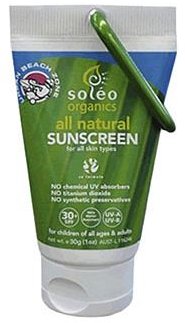 SaffronRouge: Organic Beauty
SaffronRouge is the brain child of husband and wife team Jeff and Kirstin Binder who created the online shop with one specific goal, to be the first retailer that carries certified organic products only. And SaffronRouge has come far in that goal with offering over a thousand of the world's best aromatherapy and organic beauty products available on the open market. The online retailer has also become the number one organic beauty choice when it comes to finding safe, affordable and quality natural skin care, aromatherapy and cosmetics products that actually work.
In order for a product to be carried by SaffronRouge it has to meet certain criteria. The requirements for each product are that it must meet with one of the global organic body care certifications that exist. Organizations such as the USDA Organic for the United States and Soil Association of the United Kingdom provide the requirements for certifiably organic personal care products. To see the complete global listing, visit the SaffronRouge Organic Body Care Standards page.
Since summer has arrived, some of the most popular organic items on the site are the organic and natural sunscreens and after burn skin care. Sunscreen products by Soleo Organics from Australia and Erbaviva have been regular sellers while the ever reliable Badger products are in line with the top sunscreens. For after skin care the top seller is the Santaverde Pure Aloe Vera Gel that provides cooling organic relief to sun-burnt skin.
The SaffronRouge site is broken down into sets of categories which are: face, makeup, body, bath, hair, aromatherapy, baby, man and brands. The brands area features twenty of the worlds most popular organic brands. From Badger through to Weleda each organic manufacture has gone through the organic certification requirements as listed above to be featured through the SaffronRouge web site. For more information on all that this online organic beauty retailer has to offer visit their main web site at: www.saffronrouge.com