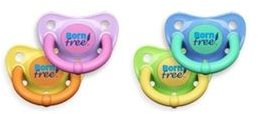 What is Green Baby Bliss?
Green Baby Bliss was created by Stephanie Summers after becoming a new mom. The birth of her daughter Lillian brought on a need for Stephanie to provide her little girl with only the best and healthy eco -products available. Her amounting collection of all things green, led her to create Green Baby Bliss in order to provide other families with green information and resources, so that they too could give their little ones the best in healthy organic products.
Stephanie's criteria for being listed and or supported by the Green Baby Bliss web site is simple. Each green product must actually be an eco -product. There are no products listed that have not been tested out by Stephanie or her daughter and there are no products ever featured that claim to be healthy or organic when they are not. The reason for this is due to Stephanie running into that problem when she first decided to go green for her daughter. She found that many of the products available on the market today labeled as "green for baby" were nothing more than empty product naming to generate sales. So, through Green Baby Bliss online parents and can be assured that each item is truly organic and healthy for going green with little ones.
For more information on going green with baby, check out The Green Baby Nursery and Baby Safe Green Laundry Detergents.
Parent Approved Green Baby Products
The products that Green Baby Bliss features run the gamut from organic burping clothes through to BPA free bottles. Currently, the most popular items on the web site are the Green to Grow bottles and the Born Free Binky's. The Green to Grow bottles are made from PES plastic and are BPA, phthalate, lead and PVC free. The bottles come in three different sizes, are dishwasher safe and also feature nitrosamine free- silicone nipples.
The Born Free Binky's are made from BPA free plastic and features a dentist approved collapsible nipple for keeping baby's gums
healthy. Each one also has a breathable cover shield that allows for free air flow while the baby is sucking on the binky and keeps the the skin around the baby's mouth dry. Examples of these binky's are show in the image to the right.
All together the Green Baby Bliss online store houses thousands of products broken down across 11 categories. The category titles have cute baby related names such as Carry Me and I Need a Diaper Change. See their website at www.greenbabybliss.com to check out all that they have to offer in the way of going green with baby.
*article images courtesy of and are Copyright © 2011 GreenBabyBliss.com,© 2011 Green To Grow Bottlers and © 2011BornFree