Free Seeds For Your Backyard Garden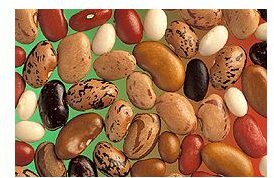 Getting Free Seeds for Your Garden
Growing plants from seed can be a great way to enjoy fresh fruits, vegetables and gorgeous flowers without spending a lot of money. An even better way to do it is to find seeds for free! Here are some tips to get cheap and free garden seeds for your green backyard:
Most nurseries (garden centers) conduct various seed exchange programs. Local gardeners have to register with the program and donate seeds from their farms or gardens. Hunt for any such programs carried by your local nursery and you will surely find some free plant seeds for your gardens.
If you are planning to be a more frugal gardener, then try trading seeds with your fellow neighbors. There are also many online seed exchange sites that can offer free seeds. You just need to send a self addressed envelope to get your seeds. You can also join a local garden club to look for a seed exchange.
Try to find seeds at your local grocery store. You can also find them at cheaper prices from discount stores. They sell seeds at lesser rates, which usually end up to $1-2.
Make use of online local classifieds such as Craigslist, PennySaver USA or Kijiji to request for free seeds for planting flowers in your garden. You may never know who wants to trade some exotic plant seeds with you.
Are you involved in a community garden or does your town have a community gardening resource for locals? They often offer free or greatly discounted seeds as well as classes on gardening.
How to Get Free Seeds Online
There are some great sites that offer free seeds to plant in your gardens. They will send you seeds for free either for the price of a self-addressed envelope or some terms and conditions:
WinterSown.org is one of the most popular free seed sites online. They like to share seeds with you, if you send them a Stamped Self-Addressed Envelope (SASE). They also send bulk seeds to many tree plantation organizations.
You can participate in a seed exchange forum in via GardenWeb.Com
There are also seed-swapping groups on Facebook, and you may be able to find a local group as well. Or you might try requesting free seeds from the USDA. (I have not tried this personally, so if you happened to have tried it yourself please let us know how it worked out!)
References