Eco Friendly Hair Accessories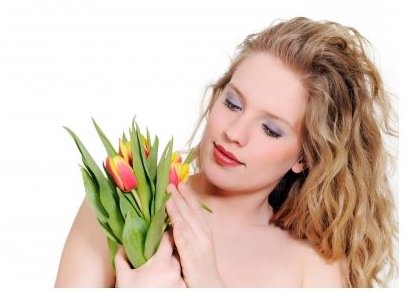 Hair Accessories
Eco-friendly hair accessories are wonderful hair products, but they are sometimes hard to find. You will find many more online than you will in drug and beauty shops, so take your search there. These pieces are just as durable and beautiful as any other on the market. They might be more beautiful than the others because they are often unique and handmade. These green hair accessories can help keep you stylish while maintaining your lifestyle. Keep your hair and the earth happy with some great barrettes, headbands, hairties, and more. Beautiful and stylish hair clips, barrettes and headbands made by Scunci, Lucy Notions, Olivia Garden, Etsy, and Sophia Bella Maria will add some unique sparkle to your outfit every day.
Scunci Claw Clips
Scunci is now making hair clips that are 100% recycled. Unfortunately, they are still making hair clips that are not recycled, so you have to look for the specific Scunci hair accessories that are 100% recycled. Hopefully, Scunci will soon make all of their accessories 100% recycled. Check the product label before you buy. It is more convenient, because you can often find these recycled claw clips in local drugstores. You won't have to search online.
Lucy Notions
[Lucy Notions](https:// http//www.lucynotions.com/) created headbands from repurposed fabrics and vintage silk kimono fabrics, instead of creating new fabrics for the headbands. That makes almost every headband unique, and you most likely will not find someone else wearing the same Lucy Notions headband as you. The headbands are colorful, beautiful and stylish. Lucy Notions also sells bangles and jewelry.
Olivia Garden Hair Brush
This hair brush is made from bamboo and has an ionic cushion and bristles. It is gentle on your scalp and your hair. The Olivia Garden bamboo hair brush is lightweight, will not create static, and detangles your hair gently. Keep your green routine going with a great, earth friendly brush for your hair.
Etsy Hair Pin
SteamPunk on Etsy sells hair pins that are quite unique in that they are made from watch movements. The watch movement is attached to one end of the bobby pin and is embellished with ruby or other gem. Some are left as is and are beautiful. This is a great way to recycle watch pieces and wear them as an eco friendly hair accessory. This hair pin will certainly get noticed. The shine and shimmer the watch movement creates will get you noticed for sure.
Sophia Bella Mia
Sophia Bella Mia makes some beautiful hair barrettes. They are made from felt that is made from 100% post consumer recycled bottles. This recycled felt is called eco-fi felt. The Sophia Bella Mia hair barrettes are these cute little flowers with beads. They are simple yet elegant.
Eco-friendly Hair Accessories
This proves that green hair accessories are out there and they are beautiful in so many ways. Check out some beauty stores online and see what you can find for yourself. Etsy is a great place for handmade hair accessories that are made from reused materials. The best part is that you will have something that is completely unique.
Image Credit
Image: Michal Marcol / FreeDigitalPhotos.net
Resources