How to Exfoliate Your Skin Naturally with Homemade Scrubs and Masks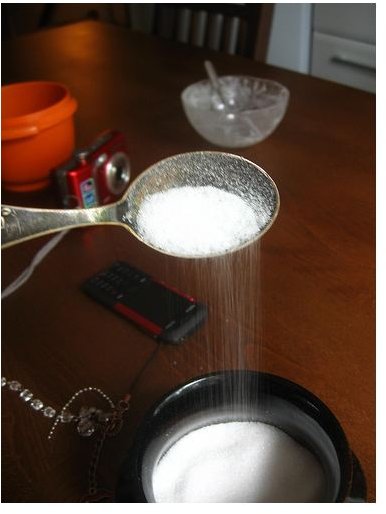 Why You Need to Exfoliate Your Skin
Our bodies have a natural mechanism to keep our skin healthy and fresh. Older skin cells are constantly dying and being replaced with new cells. The dying skin cells fill with keratin, creating a protective layer. As we age, the layer of dead cells tends to build up, creating a rough layer of skin which obscures the fresh, young skin underneath. Exfoliation is important to remove these excess dead cells. However, since these cells serve an important protective function, it's also important not to over-exfoliate. Using natural homemade exfoliation recipes is the safest way to restore the skin's healthy, youthful glow.
Natural Homemade Exfoliating Facial Scrubs
One of the simplest and least expensive ways to make a homemade exfoliating scrub is to simply combine extra virgin organic olive oil and some organic white sugar. Mix them until they create a thick paste.
Also try combining salt or used coffee grounds with some olive oil to create a similar exfoliating scrub. You can use these scrub recipes to exfoliate the skin on your face once or twice a week.
Plain baking soda also works well to exfoliate the skin. Just mix the baking soda with a little water to create a thick paste and use it to exfoliate any part of the body that needs it.
Gently scrub the parts of your face that need to be exfoliated, but avoid the area around the eyes. These exfoliating scrub recipes are also useful for exfoliating other problem areas, such as the skin on the arms, elbows, legs and feet.
Natural Homemade Exfoliating Facial Masks
Fruits contain natural alpha hydroxy acids. These acids are helpful for exfoliating the skin because they dissolve the "glue" that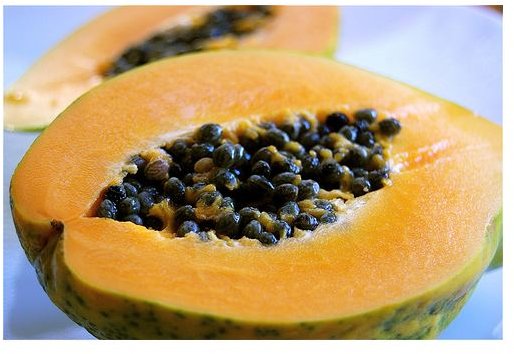 adheres the dead skin cells together. When making a natural, homemade exfoliating mask from fruit, it's best to keep it simple.
Mash half of a cup of fruit such as banana, papaya, pineapple, peach or kiwi. You can also mix the fruits if you like. Try adding small quantities of other ingredients, such as yogurt, honey or oatmeal. Apply the fruit mixture to your skin. Allow the mask to rest on the skin for 10 to 15 minutes, then rinse it off with cool water.
Clay is an excellent material for exfoliating oily skin, but is acceptable for all skin types. Combine about an ounce of natural clay powder with 3 tablespoons of distilled water and 1 teaspoon of glycerine. Spread this mixture over the skin in a thin layer and allow it to rest until it dries. Remove the mask with cool water and a wash cloth.
Natural Ways to Exfoliate Your Whole Body
You can use any of the facial scrub recipes in this article to exfoliate your body, as well. Simply make more of the natural exfoliating scrub recipe and use the scrub in a place where you can keep the mess from soiling carpet or bathroom rugs. Another way to exfoliate your body is by using a loofah. Wet the loofah down, apply some organic body wash or all natural soap, then start scrubbing. Use the loofah to exfoliate the places where the dead skin tends to build up, such as the backs of the arms, the thighs and the soles of the feet. Don't scrub too hard, or you may worsen your problem with dead skin.
You can also make a homemade body scrub recipe. Combine one cup of almonds with one cup of dry oatmeal. Find some refreshing essential oils that you like, such as peppermint, jasmine or lavender. Grind the oatmeal and almonds in a blender, then add several drops of the essential oil. Add enough water to the oatmeal almond body scrub to form a thick paste.
You can also use corn meal to exfoliate your body. Mix some corn meal and mashed avocados until they form a thick paste. Scrub problem areas with this mixture to exfoliate them, then remove the excess body scrub. Don't wash off the oils from the avocado; they can help greatly to keep your skin moisturized.
Stand over a towel as you scrub your body using these mixtures. Wash off the excess exfoliating body scrub using a wet washcloth. When you've removed as much of the body scrub as possible, get in the shower to rinse off your skin. Repeat the exfoliating body scrub up to once a week. In between scrubs, use an all-natural moisturizing body wash or bar soap to prevent your skin from drying out. Apply a natural body lotion before putting on your clothes.
Following these natural exfoliating tips should leave your skin looking younger and feeling smoother. You'll save money, too.
Sources:
Anitra Brown, "What Is Exfoliation?" https://spas.about.com/od/spatreatmentbasics/a/exfoliation.htm
Sugar: https://www.flickr.com/photos/ansqu/3010230197/