Top Eco-Friendly Sandals Made From Recycled, Sustainable, and Organic Materials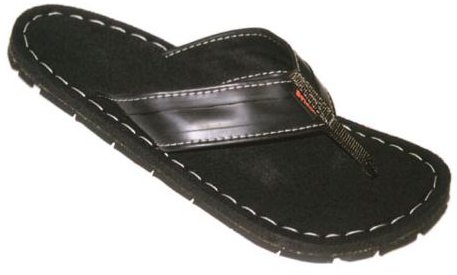 Green Summer Footwear
Everyone needs a comfy pair of summer sandals. Each year, more and more styles are offered in recycled and reused materials. From recycled tires, eco-friendly fabrics, and fair trade practices, browse this season's current offerings below to find a cute pair of eco-friendly summer sandals for you.
Splaff
Splaff sandals are constructed from 100% recycled and sustainable materials. Available in men's and women's sizes, Splaff's three sandal styles all feature a recycled race car tire sole, straps of old bicycle inner tubes and hemp, and a footbed of 100% recycled rubber and foam. Check out their original Lazy Boy Flip Flop or their Gladiator and Hipster styles, available at www.splaff.com
Simple
Simple strives to create functional, cool footwear from eco-friendly materials. Their EcoSneaks and Green Toe collections are made from recycled and sustainable materials such as old tires, organic cotton, recycled PET plastic, and more. For this summer, check out Simple's women's Teetoe sandals, with a hip gladiator-style with organic cotton uppers and a footbed made with cork and recycled rubber. For men, Simple offers flip flop styles featuring organic cotton or hemp uppers. Available at www.simpleshoes.com.
Tire Sandals from Old Ho's Rubber Sandal Company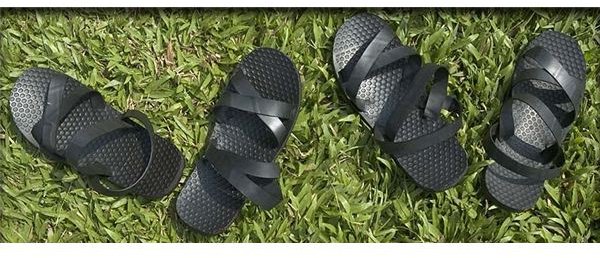 Made in Cambodia entirely from old truck tires and inner tubes, these unisex Tire Sandals are likely to outlast any other footwear you own. Your purchase also helps to support programs that strive to protect the cultural heritage of South East Asia through the Heritage Watch organization. Available at www.grannysstore.com.
Rainbow Hemp Sandals
Rainbow offers a few different hemp-upper flip flop sandals for men and women. Their single arch or double arch footbeds are combined with a thin or standard-size strap and available at www.halfmoonoutfitters.com.
EcoDragon and Ecolution
A wide variety of hemp sandal styles by EcoDragon and Ecolution are featured at www.rawganique.com. Women's styles include pretty EcoDragon Hempadrilles (with an espadrilles-style hemp crochet upper) and the durable Ecolution Euro-Style Hemp slides. Men can relax in sustainable style weraring hemp flip flops or crossovers.
Ecosandals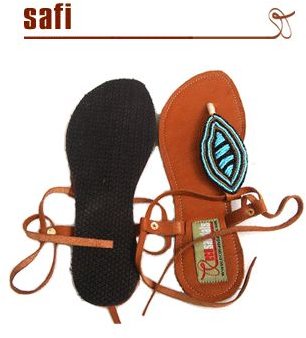 Handcrafted by the people of Nairobi, Kenya for the cooperative business Akala Designs Limited, sandals available at www.ecosandals.com are constructed from recycled and sustainable materials. Ecosandals is a non-profit business providing an opportunity for craftspeople to earn a decent living. Ten creative sandal designs are available in materials such as denim, leather, and kikoy, with used rubber soles.