Eco-friendly and Creative Baby Shower Gifts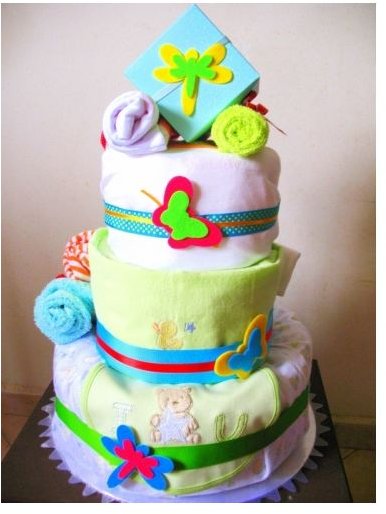 Guest or Expecting Mother
Have you been invited to a baby shower? Or maybe you're the one expecting? When choosing which itmes to buy or which ones to add to the registry, it can be overwhelming, because it's challenging to find creative baby shower gifts. Babies require so many essential items that you might not even know where to start. However, it's possible to find practical, unique and eco-friendly baby shower gifts if you know what to search for.
Eco-friendly Baby Gifts
Sustainable baby gifts will not always be marked eco-friendly, which is why it's important to thoroughly read the tags. Items that are convenient, durable, efficient and versatile can be better for the environment depending on what they have to offer. For example, a two or three in one item can make the best presents, because they are functional. Also, it's a plus if you can find these versatile pieces made from environmentally friendly materials. Or you can make your own creations such as a cake made from reusable diapers.
Creative Baby Shower Gifts
Basic items with an eco-friendly twist can help the parents provide the baby with the most comfortable environment possible. For instance, the Moby Baby Wrap Carrier serves as a carrier and a blanket, which makes it perfect for on-the-go parents. Another essential is teething toys, and Under the Nile makes them out of organic cotton in vegetable and fruit shapes. These fruits and veggies can keep the baby's gums and mind stimulated.
Transitional gifts are coveted items. As the baby gets older, its needs change, which means more money going out the door. Transitional and functional pieces can help the parents reduce their family's waste as well as save money. An example would be a stainless steel sippy cup, a crib that converts into a daybed or a convertible car seat. Green Pea Nursery sells a Luna Crib, which can be turned into a crib, daybed and toddler bed.
More traditional and practical items include baby bottles and diapers, and parents can never have too many of these. Baby bottles should be made from either glass or BPA-free plastic. Also, select ones that have unique nipple designs that mimic a mother's breast. When it comes to diapers, choose cloth ones that can be washed instead of thrown away. There are affordable brands, and they definitely reduce paper waste.
Because it takes so much energy and resources to properly care for a baby, it's beneficial to use eco-friendly products when you can. Many of the alternatives are healthy for the baby and the environment, and they also work as double or tiple duty pieces. These types of products are creative baby shower gifts.
References