Vulcana Bags from Recycled Tires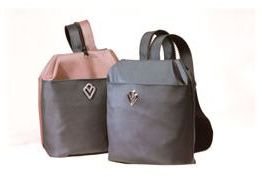 Recycled Tire Bags from Vulcana
Vulcana is a sub company or American Eagle who takes tires from landfills in the United States and recycled them. They have a patented recycling process that takes the tire chunks and reforms them to a sheet style rubber. The resulting rubber material is called rubbReTM . The material is water and scratch resistant, easily cleaned with a damp cloth and sturdy enough to be fashioned into backpacks or laptop bags.
Vulcana has developed a variety of products from recycled tire materials. Their product range includes handbags, backpacks, fabrics, buttons, key chains and custom printed binders. Here we are going to take a closer look at some of the more popular bag styles that they have created.
The Backpack features a convertible strap with an outer magnetic snap pocket. The inside is fully lined and has a zippered pocket.
Colors available are full black to a black and peanut color combination. These backpacks only come in one size which is 12 x 12 x 3.5. Retail price through the main Vulcana web site is $81.50.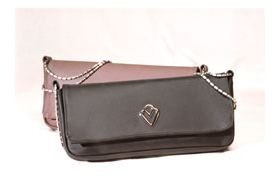 The Evening Bag features and adjustable bead chain strap in a silver finish. With a Velcro closure and inner zipper pocket, this bag comes in either black or peanut.
All evening bags are 12 x 6x 1.5 inches in size and each one retails for $71.25 online.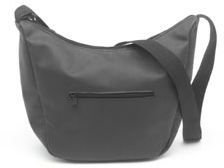 The Hobo bag is generous at 14 x 10 x 4 inches and comes only in black. The strap is fully adjustable and the bag features both inner and outer zippered pockets.
Retail price online for this bag is $71.00.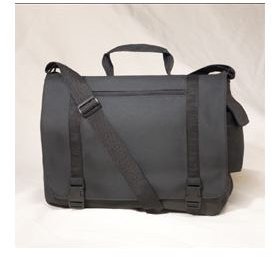 The Messenger bag is a large 16 x 13 x 4.5 inches in size and is Vulcana's most popular bag overall. The bag comes with an adjustable shoulder strap and a handled top.
There's a large side pocket and a zippered pocket on the outer flap panel. The bag comes in both black and peanut and retails at $102.25
For more information and to see a gallery of recycled tire material products, visit Vulcana's main web site at: www.vulcana.net