Wedding Gowns Go Organic: Your Organic Wedding Dress Options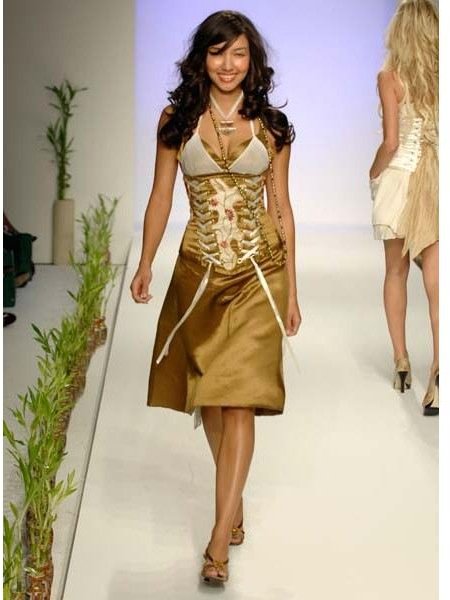 What do you need for your green wedding? Eco-consious wedding rings, green wedding favors, an organic menu, and a wedding dress made from organic fabrics are a must.
Organic wedding gowns are becoming more stylish and accepted with the eco-movement going mainstream across the globe. More designers are creating custom made and ready-to-wear organic wedding gowns that reflect both environmental responsibility and the best in what eco-fashion has to offer.
Here we are going to take a look at a few of the eco-fashion outlets that now carry organic wedding gowns to help you make your big day both beautiful and green.
Eco-designer Renee Geneva has created a high-end green bridal line that was showcased on the runway during this year's New York Fashion Week. Her creations offer everything from bridal corsets made from hemp silk and hemp twill to her Lotus Twinkle Wedding Gown of hemp silk with an organic light-up train.
All of Renee's organic wedding items are based from hemp silk with a 100% SBP rating. For more information and to view all of Renee's designer organic gowns visit her website at www.mycorset.com.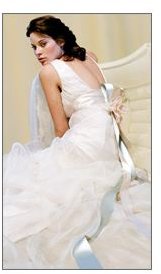 Adele Wechsler is another eco-fashion designer on the green scene today. Adele specializes in organic wedding attire and she has created a wonderful and varied style line collection of gowns.
Her current eco-wedding line is entitled the Eco-Couture Collection which includes forty-nine different organic wedding gowns. To view her full collection, visit her website at www.adelewechsler.com.
Designer Morgan Boszilkov has created a wedding line of eco-couture with the Natural Bridal Collection. Each gown design is hand crafted in the United States and created from all organic and sustainable fabrics. Morgan currently has four sub-collections under both the standard collection and the main couture collection. All together, Morgan has created twenty distinct organic wedding gowns. For more information and to see her design galleries visit her website at: www.naturalbridals.com.
For additional organic wedding gown sources, visit these sites below: