Tips for Green Shopping on Treehugger.com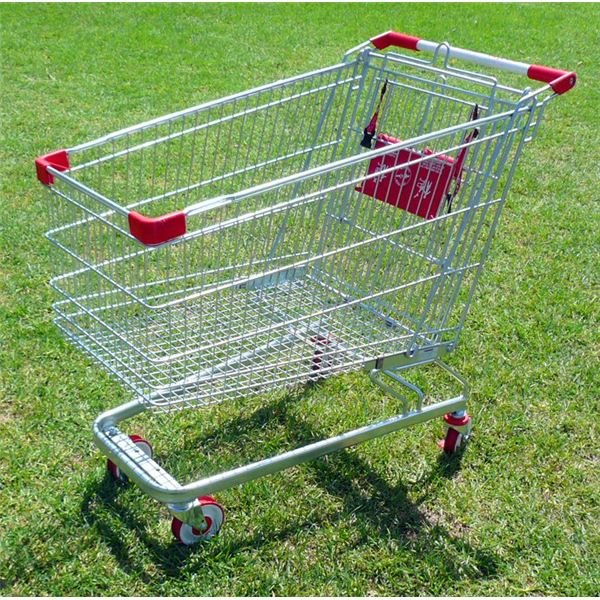 TreeHugger's Green Shopping Guides and Product Reviews
TreeHugger is an interesting site. It is filled with articles about environmental issues regarding transportation, science, design, culture, travel, nature, food, business, fashion and much more. While you can't buy products directly from TreeHugger, you can use the site's many green shopping guides to help you make your decisions about which products are best for the planet.
TreeHugger is a good site to make your green shopping decisions, since they provide unbiased reviews of some of the newest and hottest green and sustainable products. Direct links are provided to the eco-friendly online stores where you can make your purchase. TreeHugger receives no compensation for their product reviews and do not use affiliate links in them. They also provide information about discounts given by the seller, as well as detailed information about how the merchandise is produced.
TreeHugger Shopping Guides: Green Furniture
The furniture featured in the green shopping articles on the TreeHugger site is modern and contemporary. The items are often recycled and recyclable, and may include wood certified by the Forest Stewardship Council and Rainforest Alliance SmartWood, which are harvested in a manner that is sustainable and protects the environment. Some of the wood may be reclaimed from sources such as railroad ties. Some items are also made from fast-growing, sustainable bamboo. They also may include adhesives that are free from formaldehyde.
TreeHugger favors green products that are low in or free from volatile organic chemicals (VOCs). Most are finished with non-toxic, water-based finishes. Much of the furniture featured on TreeHugger is specifically designed not to contribute to indoor pollution, and many contain natural or organic materials. The site reviews green sofas and loveseats, desks and workstation tables, desk and office chairs, as well as dining room tables and chairs.
TreeHugger Green Shopping Guides: Green Shoes and Clothing
TreeHugger reviews both ladies' and men's casual shoes in its green shopping articles. The site places an emphasis on shoes made from natural and recycled materials as well as vegan shoes. Materials in ladies' shoes include recycled leather and rubber, natural vegetable and tree-based dyes, organic cotton and linen and bamboo. One featured merchant, Patagonia, donates 1% of its sales to help the planet. Men's casual shoes include Converse sneakers that are made from hemp rather than canvas, shoes made from recycled materials and organic cotton and tanned with vegetable dyes. Included are shoes on websites such as Mooshoes.com and Terraplana.com.
Women's jeans and men's jeans and casual pants are also featured on the site. Most of the clothing featured is made from organic cotton, and whenever possible, TreeHugger features clothing that was made in accordance with Fair Trade practices, which help to assure that workers get safe working conditions and a fair price for their merchandise. Fair Trade merchandise is also produced without harsh agricultural chemicals and Genetically Modified Organisms (GMOs).
TreeHugger Green Shopping Guides: Green Computers
TreeHugger has green shopping guides for both laptop and desktop computers. They recommend that buyers judge a computer by its Electronic Product Environmental Assessment Tool (EPEAT) score. EPEAT consists of 23 required and 28 optional criteria which computer manufacturers can meet to earn either a bronze, silver or gold EPEAT score. You can't go wrong buying a computer that's earned EPEAT gold, but you'll achieve significant energy savings with computers rated EPEAT silver, as well.
Required criteria include EnergyStar compliance, reduction or elimination of intentionally added toxins in packaging, reporting on the amount of mercury used in light sources and declaration of post-consumer recycled plastic content. TreeHugger provides information on where several computers rank on the EPEAT scale. For example, they have reviewed computers which have earned EPEAT gold, such as the HP rp5700 desktop computer, the Toshiba Portégé R500 laptop and the Dell D630 laptop. For more tips on selecting an eco-friendly and energy efficient computer, read The 5 Best Green Computers. Keep in mind that laptops usually use less energy than desktop computers, and often make better home theater computers, as well. If you do decide to get a desktop computer, get one with a power supply that's at least 80% energy efficient.
Summary and Resources
TreeHugger also has shopping guides for folding bicycles, but I couldn't tell what was so particularly green about having a bike that folds in two. They also have holiday green shopping guides, which can help you to select a green gift for your friends and loved one. While the selection of product reviews on the site may seem limited, there is a wealth of links that you can use to find even more environmentally sound products. Be sure to browse the merchants' websites for additional possibilities, and check both TreeHugger and the merchants periodically for information on discounts. You can check out TreeHugger's everyday green shopping guides and holiday shopping guides in the "Take Action" section of their website.
For more green shopping tips, read Save the Forests: Decorate Your Home with Bamboo and The Best Recycling Bin Organizers. You can also find green tips by reading Making Art from Recycled Materials, Making Crafts from Recycled Materials and How to Reuse and Recycle Plastic Bags.