Seed Exchanges: Save Money on Seeds for Your Garden by Swapping Seeds With Other Gardeners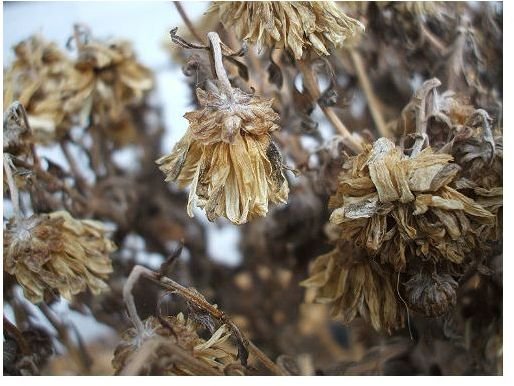 Exchanging Seeds is Frugal Gardening at its Best
For many generations, gardeners have saved and exchanged seeds. With the advent of the internet, seed exchange groups and forums have popped up everywhere, and are very popular with frugal gardeners as well as plant collectors the world over.
There are hundreds of seed exchange sites online, ranging from worldwide exchange sites to local seed exchange forums. Whether you're looking for specialty seeds, or common seeds, there is one to suit you.
There are a few rules you should know before attempting to do a seed exchange.
How Many Seeds Do I Send in an Exchange?
A safe number of seeds is 20-25 for regular size seeds, and 5-10 for larger seeds, but you can send more if you have them in abundance. When trading for rare seeds, set up front how many seeds will be in each package. For very rare seeds, sometimes one or two is a fair exchange.
Supplies for Seed Exchanges
For packaging your seeds, you can use any number of things.
- Tiny zippered bead bags from craft shops.
- Coin envelopes from office supply stores
- Templates for packets printed from online sites
- Anything else your heart desires! Recycling junk mail envelopes is a great way to make seed packets.
Whichever you choose, be sure to label each seed packet properly with the common and botanical names. No one likes getting "mystery" seeds.
To avoid crushed seeds from post office machinery, you will need padded envelopes to mail your seeds. There is an additional charge for thicker envelopes , so it's best to take your seed exchange packages to the post office counter to be weighed and the proper postage paid. There is no extra charge for hand cancelling, so if you have especially large or fragile seeds, you should ask for this.
It's not necessary to send seeds in expensive overnight or priority packages.
You will find that seed exchange members use padded envelopes again and again, until they are literally falling apart, and have to be held together for their last trip with clear packing tape. Oh yes, clear packing tape is another thing you will need, if only to make sure your address labels are securely attached.
It's always best to put a short note inside the envelope telling the person who you are, and what seeds you are expecting in return. If you have a great many seed exchanges, sometimes it is hard to keep track of all of them.
Keeping Track of Seed Exchanges
While some simply keep a spiral bound notebook, others have elaborate methods of computer tracking. A popular method is 3" x 5" index cards, with name, address, and email on the front and trades listed on the back, kept in a simple recipe box.
A free program called Stickies is very useful for keeping your records on your computer. Stickies can be sized, put into folders and subfolders, and exported in a comma separated values (.csv) file which will open in any spreadsheet program..
Make sure to back up your computer information to a disk or floppy for safety.
Good Traders and Bad Traders
Unfortunately, as with everything online, there is a good and bad side. It's always best, when doing a first seed exchange with someone you aren't familiar with, to keep it small. This way, there isn't much of a loss if they do not follow through with their end of the exchange.
Be wary of any new member to a seed exchange site who wants to start a "round robin" or say they only trade for large numbers of seeds, say 10 packets or so. New members should always be prepared to send their end of the exchange first, so as to garner trust from other members.
Send your seeds out as soon as you can, or at least explain to the other trader why they are late. It's only polite, and manners go a long way.
No matter how it's done, it's always a thrill to get a package of new seeds for your garden, whether it be from a neighbor, or someone across an ocean. To top it off, you may pick up a gardening friend along the way.
Source: The author is a horticulturist, environmentalist and frugalista who has been practicing frugal gardening for over 30 years.