Benefits of Green Roofs: What is the Purpose of Green Roof Technology?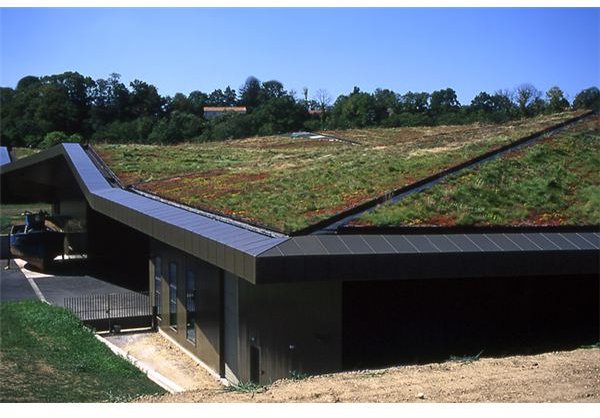 Green Roof Technology History
Green roof technology is a significant step towards an ecological urban architecture. A green roof system involves a lightweight growing medium and vegetation planted over a high quality water-resistant membrane. It works effectively as a stormwater management system and reduces the impact of carbon dioxide. A roof structure with some form of "green technology", such as solar panels may also be referred as a green roof.
The technology of green roofing system is not new. One of the ancient wonders of the world, the Hanging Gardens of Babylon, is the best example of green roof technology. The majestic structure was built by King Nebuchadnezzar II for his wife. Countries in Northern Europe were the first to utilized grass roofs as construction materials. Roofs and walls covered with sods served as insulation for homes in Scandinavia. The 1970s saw eco-friendly roofs being used for improving the quality of urban environment. In the late 1970s, FLL, a German landscape construction organization, recognized its importance in urban structural design and backed the development of green roofs on urban flat roofed buildings in Germany. Today, this technology is well-established in Europe and America.
Why Green Roof Technology?
Apart from its aesthetic value, a green roof have significant environmental, social and economic benefits in urban areas. Here are some advantages of using green roofs in your building:
• Compared to conventional roofs, vegetated roofs last longer. This is because the roof is protected by an impermeable membrane. This results in decrease in maintenance and replacement costs.
• Green roof absorbs heat and prevent airborne pollutants from entering the room. It makes the room cooler during summer season.
• A building employing green roofing system certainly has an aesthetic appeal. This increases the value of the property, especially because of its visual and environmental advantages.
• The uncut grass and plants in green roofs produces enough oxygen to humans. It also reduces the impact of carbon dioxide and negates the effects of acid rain.
Green roof technology has become well established due to financial and legislative support of the government in European nations like Germany. The future may see every nation following an eco-friendly roofing system for the betterment of urban environment.
[Photo Courtesy: Simon Garbutt]
References
Lid-stromwater.net/green roofs
This post is part of the series: Greener, Cleaner Urban Environment
Ways to create greener and more eco friendly urban environments and buildings that are environmentally friendly