Zoica Matei Brings Green Fashion Design to America: Women's Tunics, Dresses & Bridal Gowns Made with Organic Materials & Sustainable Practices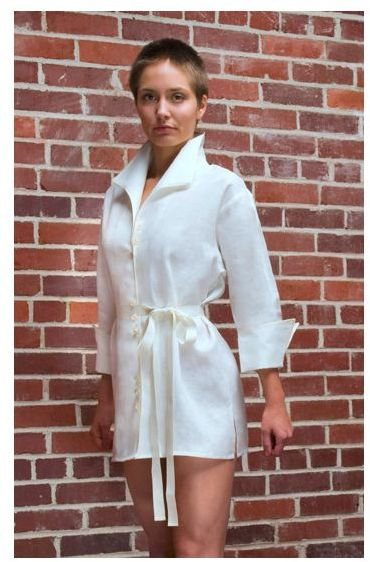 Green Fashion Designs: Zoica Matei
Romanian fashion designer Zoica Matei has been designing clothes since the age of thirteen. Romania did nor offer degree programs in fashion, as Zoica became of age so she got her Romanian degree in Horticulture and her American degree in Fashion from the American Intercontinental University of Atlanta. Her line of style reflects both backgrounds, with a love for style and of the Earth.
Zoica's fashion philosophy comes down to creating the self-termed "slow fashion". The ideology behind slow fashion comes from making every business decision in an eco-conscious way while making sustainable luxury fashion pieces. Production is kept in the United States to cut down on travel and the coloring used is mainly all natural with the white organic shirts being bleached out through an organic hydrogen peroxide.
The slow fashions, currently being featured come from three different lines. The Tunics, Dresses and Wedding Dresses line are all desiged for the eco-minded woman who is looking for long lasting quality in a fashionable green piece. Let's take a look at the Tunics line first.
The Tunics line is comprised of 100% organic undyed linen and comes in five style choices. The Alba, is a 3/4 sleeve tunic with French cuffs, a detachable sash and antique piping. The Anais design has a removable sash, long sleeves with extended French Cuffs and a wide collar. While the Alina, Andrea and Anna tunic are variations of the standard men's button up shirt with a feminine feel to them.
You can view the entire tunic line at: Slow Fashion - Tunics.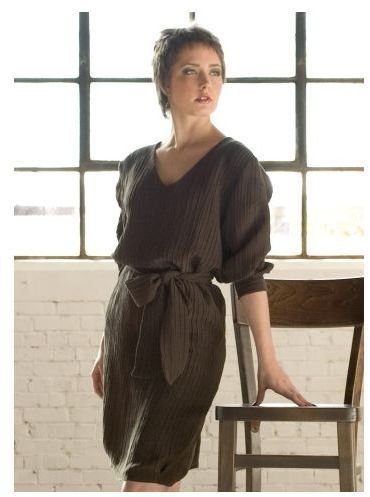 Zoica's dress line currently holds two distinctive designs, one being the Ella dress and the other one the Mara dress. The Ella dress is an open neck, Mandarin collar with 3/4 length sleeves in a 63% Hemp and 36% Silk blend. Ella has a detachable sash and a double slit skirt. The Mara is a basic v-neck shift with 3/4 length detailed sleeves. Mara's basic form is shaped from double box pleats at the seams and is also made from a 63% Hemp and 36% Silk blend.
You can view both fashions at: Slow Fashion - Dresses.
The Wedding Dress line is comprised of four different dress designs: Bella, Mia, Lin and Ina. The Bella wedding dress is an A-line piece with twisted fabric straps at the shoulder and princess seams. The Mia is an empire waisted wedding dress with spaghetti straps and a curved back. You can view all dress designs at: Slow Fashion - Wedding Dresses.
Also, with any organic wedding dress choice, Zoica offers each one as having customizable features such as length, embellishment and train.
* all images courtesy of www.zoicamatei.com