Ecoist: Recycled Handbags & Purses Made From Candy Wrappers & Other Recycled Materials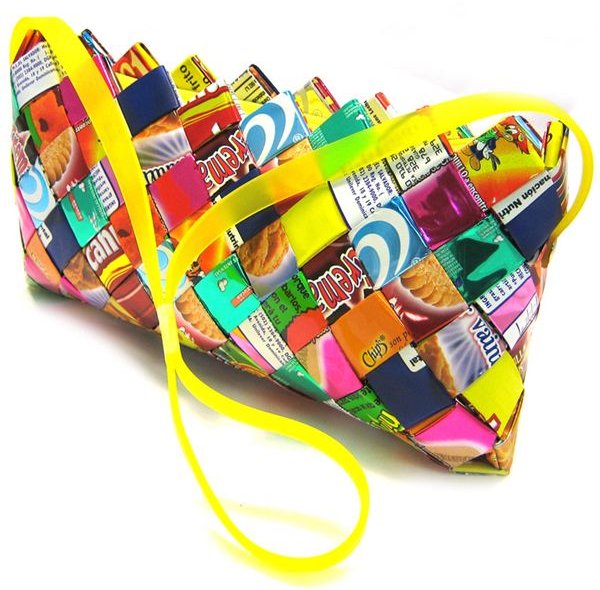 Ecoist
Ecoist began in 2004 with the mission of creating green accessories that were also fashionable. Created from recycled and organic materials, the base of Ecoist's designs come from recycling food wrappers to make functional and environmentally friendly products instead of letting the materials end up in the landfills. The company name "ecoist" is a self created term meaning: an individual that lives a modern, eco-minded lifestyle. The vision of the company is to create awareness in fashion of the environment while spreading the message of sustainability becoming a reality for us all.
The Ecoist has a variety of hand bag eco designs based on theme. The first theme line is called Classics and these bag designs are what kick started the company. Each bag is a one-of-a-kind hand bag made from repurposed candy wrappers, soda labels and other food packages that have been marked as waste by the manufactures. Some waste wrappers are marked so because of misprints or discontinued packaging designs.
The Classics line comes in six different styles: coin purse, wristlet, every/any clutch, baguette, pochette and the LBD . Each one a standard elongated box type style but one of kind depending on the packaging materials used to create each one. The Classic line even offers matching bracelets for your purse.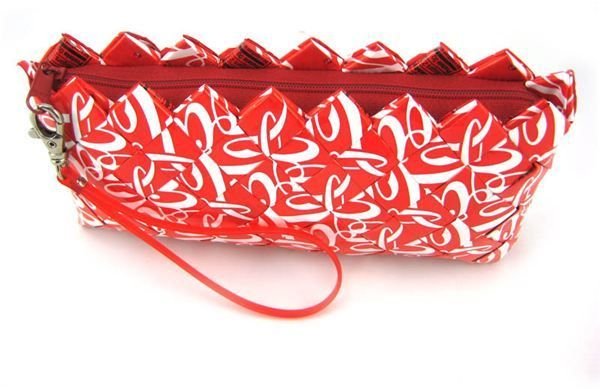 In addition to various hand bag styles that are offered by Ecosit, they have developed a following using popular food and beverage chain wastes products.
For instance, the most popular wrapper created items are made into the Coca-Cola line which only offers three styles of hand bag but are all recognizable with the red logo and white writing.
Another popular line is the Dasani line, that also offers only three styles but are recognizable from the blue background and white lettering.
If you would like to view all the collections and styles that are offered by the Ecosit, you can visit their main web site at: www.ecoist.com