Eco Gear Tees: Green Fashion for the Family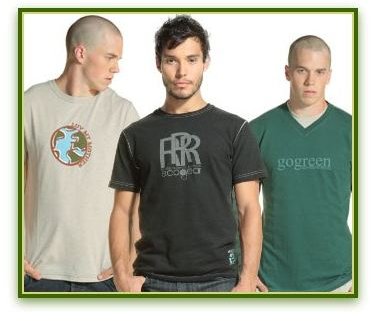 EcoGear - A Truly Green Company
EcoGear is a green clothing company that is committed to becoming the most environmentally friendly company in existence. They have worked to create their own eco-fabric by recycling tee shirt waste fabric with fibers from recycled plastic bottles into a poly-cotton yarn blend. By using remnant and waste materials, their clothing is seen as second life materials. The EcoGear corporate policy is to preserve the planet, people, and animals, which is why they use waste materials to enable a higher level of recycling and create landfill diversion.
Another aspect to their sustainable product commitment is in the donations that they take through their online shop. The main charitable places in which to donate are the following: CPAWS, Nature Canada, Algalita Marine Research Foundation, Ohio Valley Environmental Coalition, Woodstock Farm Animal Sanctuary, and the Sea Shepard Conservation Society.
For more information on environmentally focused clothing, such as shoes check out Zoe & Zac: Eco-Shoes You Can Get at Payless.
EcoGear Fashion's
EcoGear offers clothing lines for men, women and children, as well as an outdoor line and eco-personal care items. The men's line is made up of five different tee styles both with and without graphic design: slim tee, classic tee, classic long sleeve tee, long sleeve slim tee and the plain and simple tee.
The graphics design for the tees include Reduce, Reuse and Recycle, Renewable Energy, Oil Sucks, This Could Have Been Trash, Earth's Lungs, Protest Preserve Portect, Useless, Mobius, War Does Not Determine Who is Right Only Who is Left and various animal logos featuring the bear, whale and the dodo.
In addition to the above graphic tees, the women's collection has four different styles of tee: plain and simple, original, scoop and slim tee. Graphic designs for the ladies include the Tree Hugger, Luv My Mother and Go Green designs as well. The three main animal designs logos are the same as the men's line with the bear, whale, and the dodo. EcoGear also offers women's capri's and tube dresses for additional style options.
EcoGear has a line of green clothing focused on EcoYoga. This line includes comfortable and sustainable fashions for both men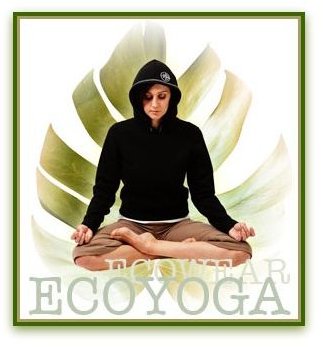 and women, created to move with the body through yoga poses. A more environmentally take on the idea of "yoga pants" comes with the added bonus of yoga tops. The fabrics used in this line are made from recycled water bottles and recycled cotton.
Unlike the main clothing lines, the EcoYoga is sold through a distributor. The current distributor is Yoganics Hawaii, which is a shop dedicated to all things related to Yoga and the lifestyle that comes with the practice. The other clothing created by EcoGear can be purchased from their main online shop: EcoGear.
References
EcoGear, https://www.eco-gear.ca
*images used were provided by and are © EcoGear 2007-10