Dash Hemp Eco Fashions: Environmentally Friendly Clothing Made With Organic Hemp for Men & Women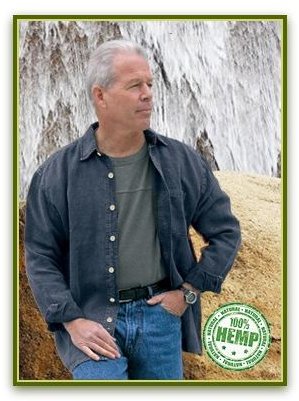 What Is Dash Hemp?
Richard Dash created his company Dash Hemp in 1997 after being introduced to the Hemp Movement through a WHEE (World Hemp Expo Extravaganja) Festival. Having background in both the apparel business and international travel, Dash chose to use his new company as a way to create education and help build up cultures through commerce.
Dash uses only 100 percent organic hemp and is a sweatshop-free company; meaning that no sweat shop type contractors are ever used to mass produce his designs. It is important to note, that even though Dash may use contractors to help sew his designs, the base hemp fabric is made by Dash Hemp. The company is also apart of well established hemp organizations such as the Euro Industrial Hemp Association and the Hemp Industries Association, helping to open the doors for using hemp fabric as a sustainable source for eco-clothing.
The hemp plant itself has many uses, one of which includes building better health. For more information on health and hemp, check Health Benefits of Hemp Seed.
Dash Hemp Fashions
Adding hemp to your wardrobe is a good way to make eco-fashion work for you. Hemp fabrics are four times stronger than cotton, plus they absorb body odors keeping you fresher longer on a humid day. Organic Hemp can repel UV light and insulate your body in the winter, while helping keep your body cool in the summer. Dash Hemp knits are also great to travel with because the garments are wrinkle free and can be packed as tightly as needed to fit small spaces.
Dash Hemp's clothing line for men include a selection of woven shirts, hand loomed knits, upscale tees and hemp jeans and pants.
The woven knits are not wrinkle free and come in two styles: the Sashmill long sleeve shirt jacket and the Camp Cruz short sleeve camp shirt style.
The hand loomed knits come in four styles with the short and long sleeved Polo, the Big Sur Sweater and the long sleeved Hemp Crew. The men's line also contains Henley styled tees and hoodies. You can view the entire line as well as the men's jeans and pants through the Dash Hemp Men's Collection page.
The women's clothing line ranges from woven skirt and jacket items to knit shawls, tops and pants. The woven selection for the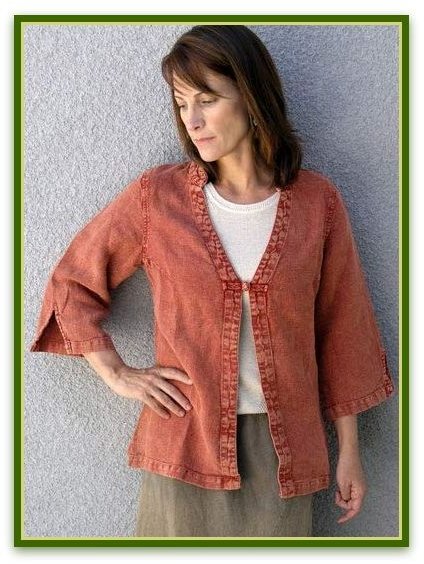 women's line includes a Dash Hemp Panel skirt and both the mandarin collar vest and jacket.
The women's knit line has a larger selection with loomed hoodies and five different tee shirt designs that run from the standard short sleeve tee to the long sleeve squareneck.
Also in the eco-fashion line for the ladies are the Yoga Lounge drawstring pant that only comes in one style but is offered in three different colors. You can view the entire Dash Hemp Women's line through their Women's Collection page.
References
Dash Hemp, https://www.dashhemp.com
*images provided by and are © 2011 Dash Design Santa Cruz, LLC