Overview of Burt's Bees Organic Facial Cleansers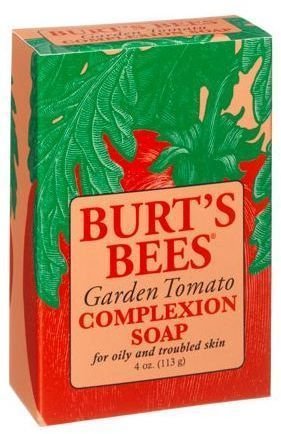 Organic Facial Cleansers
In addition to the eco soap bars and eco soap body washes that Burt's Bees has created, they have also made an eco soap line specifically for facial cleansing and care. Six distinct facial products that range from foaming cleansers to plain bars offer you options when it comes to keeping the sensitive skin on your face clean and healthy in an eco-friendly way.
For more information on other Burt's Bees organic and natural personal care products, see Organic Hair Care: Burt's Bees. You can also check out other organic body cleansers with the handmade soaps created by Soaptopia through Eco Soaps: Soaptopia.
Burt's Bees Products for Facial Care
Soap Bark & Chamomile Deep Cleansing Cream - This rich eco soap cream blends organic Soap Bark, Aloe Vera and Chamomile leaves to cleanse, moisturize and soften the skin on your face and neck area. The Soap Bark is wild crafted from the Andes Mountain area, where it has been used by the Andean people for centuries to purify the upper body. Mildly scented with Rosemary leaf extract and Jasmine flower oil. This cream comes in a 6oz tube.

Orange Essence Facial Cleanser - This cleanser is made using organic Orange oil that has been cold pressed from the fruit and leaves of the Orange tree. Thiseco soap was created to cleanse the facial area thoroughly without leaving that tight feeling in the area after washing. Added Aloe leaf juice, Carrot juice and Oat oil gives the cleanser a hydratingquality. This cleanser comes in a 4.34oz tube.

Lemon Poppy Seed Facial Cleanser - A cleansing eco soap paste created from a Lemon oil and Yucca plant extract base.

Poppy Seeds provide gentle exfoliation for facial skin, while the added Lemon oils cold pressed from Lemon peels make the cleanser a good astringent as well. This cleanser comes in a 4oz jar.

Garden Carrot Complexion Soap - This eco soap bar was created to promote skin cell renewal in the facial area while cleansing. Rich in Beta-Carotene from the organic Carrot seed oils, this bar will gently cleanse pores and balance out skin tone after repeated usage. This cleanser comes in a 4oz bar.

Garden Tomato Complexion Soap - This eco soap bar was created to balance out oily and irritated facial skin. Rich in Carotenoids, Lycopene and Vitamin E from the Tomato extract, this bar helps to control large pores and cleanse that extra oil away without drying out the skin. After repeated use, the facial skin PH balance has been proven to even itself out. This cleanser comes in a 4oz bar.

Wild Lettuce Complexion Soap - This eco soap bar was created to provide a rich lather while gently cleansing the facial skin. Wild Lettuce powder and extract has a cooling, soothing and purifying effect on skin. Added Aloe Vera and Comfrey leaf help to promote the skins natural healing abilities. This cleanser comes in a 4oz bar.
It is important to note that this last eco soap with Wild Lettuce has been discontinued but Burt's Bees still has an inventory of them in stock. The product was pulled only because the demand was not high enough to supplement the cost of hand milling and wild crafting each bar.
If your would like more information on Burt's Bees line of eco soaps for your face, visit their main web site at: www.burtsbees.com
*images provided by and © 2010 Burt's Bees.