Kiss My Face Organic Shower Gels Overview: A Line of Eco-Friendly Bath & Shower Bodywash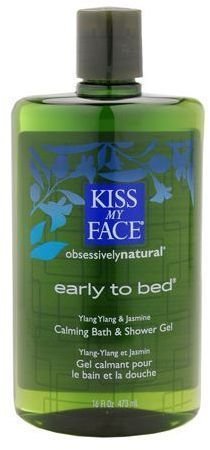 Kiss My Face Personal Care
Kiss My Face began in the early 80's on a 200 acre organic farm in the Hudson River Valley. Bob and Steve started out as two vegetarians who wanted to create healthier personal care products such as soap. Now they employ a team of people both in their Hudson River Valley location and across the nation in various chain stores. Their product lines have expanded from just organic soaps to body washes and beauty care.
For more information on other Kiss My Face personal care products, see Eco Soaps: Kiss My Face Facial Cleansers and Organic Styling Options: Kiss My Face.
Organic Shower & Bath Gels
The popularity of using the bath puff in lieu of the washcloth has created a personal preference for some who prefer to stay away from the bar soaps. Well, you don't have to ditch the bath puff in order to go green in the bath and here are eight organic shower & bath gels to prove it:
Active Athletic Shower & Bath Gel - Mixing a muscle and mind relaxing blend of Birch, Arnica and Cedar herbal extract and oils, this gel can also act as an anti-inflammatory.

Early to Bed - A soothing combination of Clove, Chamomile, Jasmine, Lavender, Neroli and Ylang Ylang, this gel is also a great skin moisturizer.

Early to Rise - Botanical blend of Bay, Basil, Eucalyptus, Juniper, Lemon, Lemongrass, Peppermint, Spearmint and Wintergreen come together to stimulate your skin and your senses. The active Basil in this gel stimulates the body's circulation as well.

Cold and Flu - A blend of Eucalyptus, Fennel and Horehound work together to both sooth and stimulate. This gel has both anti-microbial and anti-inflammatory properties.

Peaceful Patchouli - A blend of Patchouli, Allantoin from Comfrey Root and Olive Oil. This blend has an uplifting aromatherapy effect on the senses for balance and healing.

Rough Thyme - A blend of Thyme, Jojoba, Bergamot, Cinnamon Leaf, Clove and Lemon work together to clean and stimulate the skin. Bergamot is used as an aromatic stress reducer that has anti-inflammatory properties.

Silky Soft - A blend of Lavender, Acacia Sengal, Aloe, Rose, Lilly, Calendula, Jasmine, Passion Fruit and Chamomile create a fresh and aromatic cleansing gel.

Anti-Stress - A blend of Ginseng, Lavender and Fir Needle that work together to de-stress through aromatics as well as to rejuvenate your skin and senses.
Each shower gel is made from a base of Olive Oil and comes in 16oz bottles. If you like to learn more about the Kiss My Face company and check out the other organic products that they have created, then visit their main web site at: www.kissmyface.com