About Burt's Bees Hair Care Line- Shampoo and Conditioner Treatments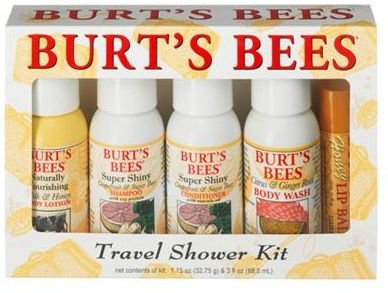 Burt's Bees was formed by single mother Roxane Quimby and a local honey bee grower named Burt in the state of Maine. They first came together to sell beeswax candles and honey through local craft fairs. Their joint venture became popular and today they are down in North Carolina with a thriving organic business that has products carried in most chain stores throughout the country.
Though the Burt's Bees company now has a variety of organic products from lip balm, lip glosses and skin care it is here that we will concentrate on the hair care products that they have to offer.
All organic products are created based on a natural bar scale as defined by Burt's Bees. The bar rating means that due to packaging some products may only be 99.9% natural, while other products can be 100% natural. The natural bar scale is used and listed on every product that they sell.
Organic Shampoos & Conditioners
The Burt's Bees organic shampoo line consists of six products at the moment. All organic shampoos are created from a base of soy proteins with coconut and sunflower oils.
Super Shiny Grapefruit & Sugar Beet Shampoo/Conditioner - Made with grapefruit extract for gentle cleansing and sugar beet extract for strength. Honey, along with organic lemon, orange, lime and tangerine oils come together in this shampoo for a boost of long lasting shine.

Very Volumizing Pomegranate & Soy Shampoo/Conditioner - created for those with fine hair, this shampoo is a blend of Pomegranate oils and soy amino acids. Reported to give hair a thicker appearance with extra body.

More Moisture Raspberry & Brazil Nut Shampoo/Conditioner - created for those with thick, dry hair this shampoo uses an Omega-3 rich raspberry extract with Brazil nut oil to deeply moisturize hair. This is not recommended for those with oil hair or those who have a tendency towards break outs on the forehead.

Color Keeper Green Tea & Fennel Seed Shampoo/Conditioner - created to protect both color treated and non-color treated hair, this shampoo uses a high concentration of Green Tea extract to provide natural UV protection. The addition of the Fennel Seed and Jewel Weed extract both protects and repairs damaged hair shafts.

Rosemary Mint Shampoo Bar - created for short to medium hair lengths, this bar combines Yucca and Peppermint plant extracts to stimulate the scalp while the added Oat proteins and Rosemary oil nourish the hair. *No conditioner accompanies this bar.

Baby Bee Shampoo & Wash - created for those with sensitive skin and for the little ones, this product does double duty to clean the hair and body. This product is made from the shampoo base with extra soy proteins but contains no fragrant or herbal oils. *No conditioner accompanies this product.
If you want to sample the Burt's Bees organic hair care products without committing to a full bottle, then you can try out the travel pack. The Travel Shower Kit comes with 1oz bottles of the Super Shiny Grapefruit & Sugar Beet Shampoo, the Super Shiny Grapefruit & Sugar Beet Conditioner, the Citrus & Ginger Root Body Wash,the Naturally Nourishing Milk & Honey Body Lotion and a 15oz tube of Honey Lip Balm.
For more information please visit the main Burt's Bees web site at: www.burtsbees.com