Review of Tumbleweed Tiny House Company - Green Modular Homes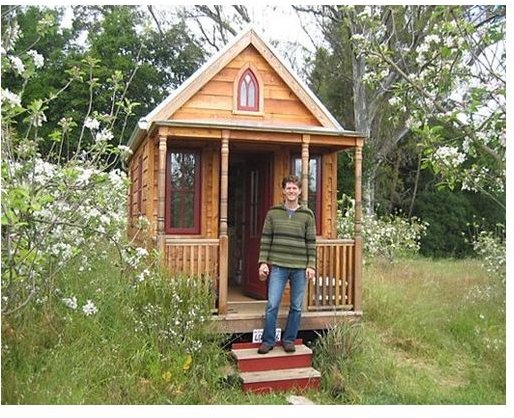 As the trend in green living rises, the green modular home market is hitting an all time high. Green modular home architects are premiering designs never been seen before, using green materials and innovative energy efficient solutions. If there were a king of green building, it would be Jay Shafer, the owner of the Tumbleweed Tiny House Company.
The Tumbleweed homes range between the sizes of 65sq ft up to 117 sq ft, and the company also makes blueprints for homes between the sizes of 65 sq ft up to 837 sq ft. The Tumbleweed Tiny House Company gives customers the choice of making their homes themselves simply by purchasing the blueprints, or they can opt for the Tumbleweed Tiny House Company to make the house for them.
Building The Tumbleweed Home Yourself
If your preference is to have a more hands on experience with your green modular home, you can opt to build the tumbleweed home yourself. Of course, this is only advised if you are an experienced builder. If you are not an experienced builder, your best bet is to hire a licensed contractor. The company estimates that it takes no longer than 3 months to build one of the tumbleweed homes. An advantage of building the tiny tumbleweed home yourself is you get to save a great deal of money.
Purchasing a Tumbleweed Home
You can order a tumbleweed home from The Tumbleweed Tiny House Company and have them make the home for you. The home takes approximately three months to make, and you have the option of having the home delivered to you. However, the shipping cost to have the company deliver your home is $4 per mile, and that can certainly add up if you aren't stationed close to their location (Sebastopol, CA.) The most economic option is to pick up the home yourself.