Repurposing an Old Drawer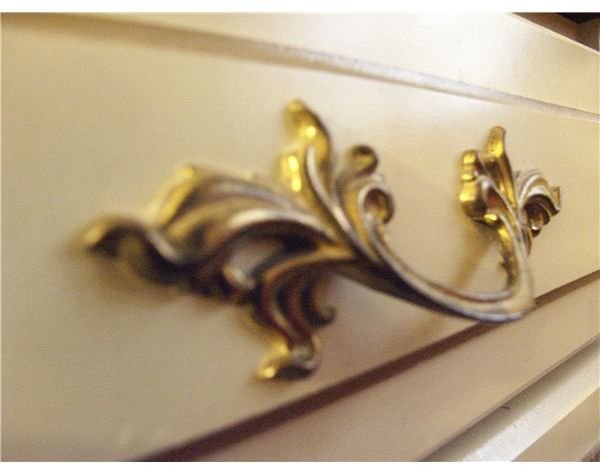 What is Upcycling?
Upcycling is when you recycle something old to use in a new way, rather than throwing it out. This process means that less items are thrown into landfills or sent to recycling centers. Fixing up and repurposing old bureau drawers, even when the rest of the piece of furniture is no longer usable, is a good example of upcycling. The drawers are still functional, and will be fine to use once freshened up a bit.
Drawer
Refurbishing the Drawer
Before you can repurpose an old drawer, determine if it needs to be fixed up in any way. If not, leave it as it is. If it does, fix anything that is wrong with it. Tighten the handle and nail loose boards back into place. Ask yourself if the drawer will need to be on wheels. If so, purchase wheels and attach them to the underside corners with a screwdriver. And look for environmentally friendly products for stripping and refinishing the drawer.
Biodegradable paint strippers are available and do a good job of taking old paint off wood. They vary in the time the product will take to work, from 5 minutes to a few days. The more time consuming strippers are generally soy-based, and they are safe. Time restraints will be an indicating factor when deciding on which product to go with.
Use a disposable brush to apply the paint stripper to the drawer and read the package directions to determine how long it should be loft on. According to the DIY Network, applying a second coat just before stripping is helpful because it softens the other coat and the paint. Once you have removed most of the old paint, use a stripper pad to take the rest off.
When the stripping process is complete, use sandpaper to smooth out sharp corners and sand down splintering areas. This process should not take long. At this point, you can either leave the drawer unfinished or use a stain or some paint to decorate it.
When staining the old drawer, use a product made from beeswax, being sure there is some pigment to it. The pigment is what protects the drawer from ultraviolet rays. A clear sealant is fine if the drawer will not be used in an area that gets a lot of sun.
Zero VOC (Volatile Organic Compound) paints offer nice color choices for use when painting the old drawers. They come in a variety of colors, including earth tones. Look for a durable paint that will provide you with long-lasting color.
Apply the stain or paint with a brush, and allow the medium to dry thoroughly. If desired, apply a second coat once the first is dry. Let the drawer dry again.
Decorations may be used whether leaving the drawer unfinished, or after staining or painting. You may wish to use pre-purchased rub-on decals, which are applied by placing the design on the desired area of the drawer and rubbing the paper with an craft stick. Shaped sponges dipped in paint will allow you to create interesting decorations, as will stencils which require assorted paint colors and brushes. Again, allow to dry before using the drawer.
Repurpose the Drawer
Now that your project is complete, you may be wondering how to repurpose the old bureau drawer:
Place the drawer on the shelf at the top of a closet. Use it to store out of season clothing or other items such as picnic supplies. You will easily be able to take the entire drawer down when the items are needed again.
Put a drawer with wheels under a bed to store items such as craft and sewing supplies. Photographs can be placed out of the way until you are ready to scrap them, or school report cards or other childhood memories might go in this drawer.
Place a drawer in the pantry to hold food and drink packets, or use it to store snack items. Another option is to use a large drawer to store lunch needs to be used when packing school lunches for your child.
Put one on a shelf under a workbench in the garage to hold small tools and other items, such as jars of nails and screws.
Slide a drawer with wheels under a low table with space under it, to hold hand weights and other small exercise equipment. This drawer might hold DVDs or CDs instead.
Use a refinished old drawer to organize toys in a playroom. Place small building blocks in it, or a tea set.
There are numerous other ways to repurpose the drawer. Take a walk through your home to see where it may be useful.
Resources
Smusiak, Cara. What is Upcycling, naturallysavvy.com
Woodard, Jeff. Technology: Eco-friendly Paint Strippers, PaintPro.net
Berthold-Bond, Annie and Fernandez Rysavy, Tracy. Eco-friendly Paints and Stains, GreenAmerica.org
Image: David Wilkerson, morguefile.com