Tips For Finding or Donating Free Recycled Wheelchairs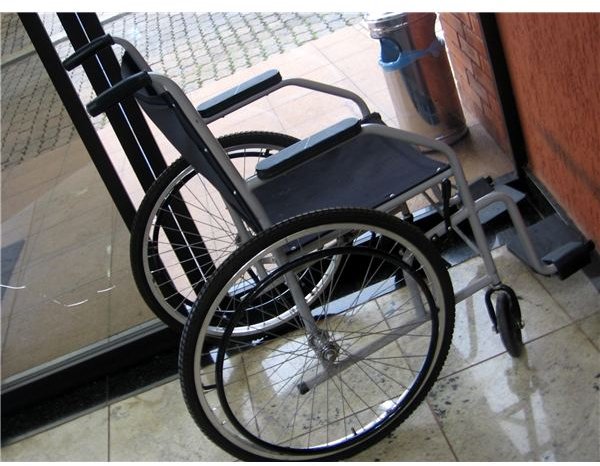 Recycling Wheelchairs
If you have a wheelchair or wheelchair parts that you no longer need to use, then consider helping both disadvantaged people and the environment through wheelchair donation. A number of charity organizations, including Chariots of Hope, The Wheelchair Project, and Hope Haven International Ministries, are established for the purpose of providing free recycled wheelchairs to individuals worldwide. Depending on where you reside, you can contact one of these groups to either give or receive a previously-used wheelchair.
Chariots of Hope
Chariots of Hope, headquartered in Bloomfield, Connecticut, is an organization that provides donated wheelchairs at no cost to individuals who request assistance. This non-profit charity relies on volunteers to fix wheelchairs in need of repair and on financial donations so that wheelchairs can be shipped to recipients throughout the world. Chariots of Hope operates according to these procedures:
• Donators who live in the New England area can either drop off wheelchairs at one of the organization's four collection locations or request a wheelchair pick-up by filling out an online form.
• Donators who live outside of the New England area can ship wheelchairs to the Chariots of Hope headquarters.
• Those who request a wheelchair must fill out an online form that details the recipient's physical information, nature of mobility impairment, and contact information.
The Wheelchair Project
The Wheelchair Project, a service operated through the LifeNets organization in Indianapolis, Indiana, accepts wheelchairs from individual donors and from medical missionary groups. These wheelchairs are then recycled and given to United States-based people who are unable to purchase their own chairs. Additional information on The Wheelchair Project is as follows:
• This organization requests that all wheelchairs be donated in good condition (usable by the recipients).
• Donators can contact the organization by phone or email to organize shipment of wheelchairs. Volunteers for The Wheelchair Project receive the chairs and re-ship them to matched recipients.
• Both donators and requesters can access the organization's online database in order to fill out contact information and browse through listings of available wheelchairs and requested wheelchairs. This process allows donors and recipients to easily connect with one another.
Hope Haven International Ministries
Hope Haven International Ministries, based in Rock Valley, Iowa, has many volunteers who dedicate their time toward gathering, refurbishing, and delivering recycled wheelchairs. This organization accepts wheelchair donations from United States residents, but only redistributes the chairs to people in developing nations such as Guatemala, Haiti, and Vietnam. Policies of Hope Haven International Ministries include:
• Donators can drop off wheelchairs or wheelchair parts to one of the many collection sites throughout the United States (and Vancouver, Canada). A complete listing of collection sites is available on the company website.
• Those who wish to volunteer to manufacture and restore wheelchairs must visit one of the organization's wheelchair stores, located in Iowa, Minnesota, and South Dakota.
• Hope Haven International Ministries distributes recycled wheelchairs to recipients through periodic international trips and through partnering organizations such as the International Red Cross and UCP Wheels for Humanity.
Contacting An Organization
For more information on donating or acquiring free recycled wheelchairs, visit the websites of the organizations listed above and follow the instructions for contacting each group. Individuals who donate to these programs not only help wheelchair-bound people to have a better quality of life, but also contribute to the reduction of waste materials through recycling. Similar organizations work to provide those in financial need with free items such as recycled eyeglasses and medical supplies.
References
Chariots of Hope, https://chariotsofhope.org/index.html
The Wheelchair Project, https://www.lifenets.org/wheelchair/
Hope Haven International Ministries, https://hopehaveninternational.org/Hope_Haven_International_Ministries_-_Wheelchairs
Image Credit: Xenia, https://www.morguefile.com/archive/display/138680