Typical Solar Maintenance Costs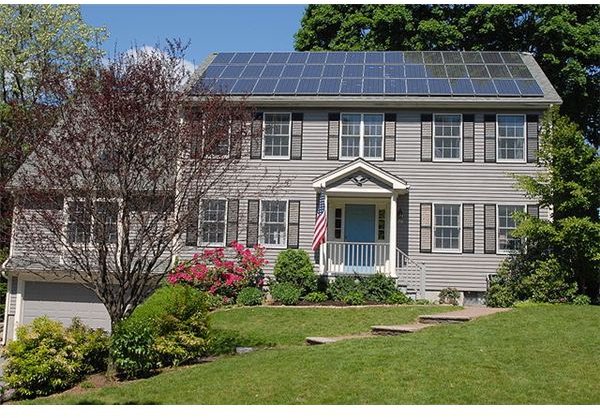 What Are the Costs Associated with Solar Maintenance?
Standard solar maintenance costs include the costs of operation, upkeep and repair of your home solar power system. This may include replacing parts and accessories, like inverters and batteries.
Low Cost Solar Panel System Maintenance
Basic recommended maintenance for solar panel systems include light inexpensive activities like keeping the array clean and free of debris. This actually takes more time than money, and even then not a lot. The U.S. Department of Energy recommends planning for 8-16 hours per year spent on solar system maintenance.
It doesn't involve much more than washing the panels a few times each year to prevent dirt and dust buildup which could, if left untended, impair their energy efficiency. In particularly dusty regions that don't get much rainfall, dirt and dust accumulation can reduce solar energy production by 5% or more per day. Cleaning the solar panels regularly involves little else but a non-abrasive cleanser, a window washer (essentially a scrubber on a pole) and a garden hose for rinsing.
Professional Solar Panel Maintenance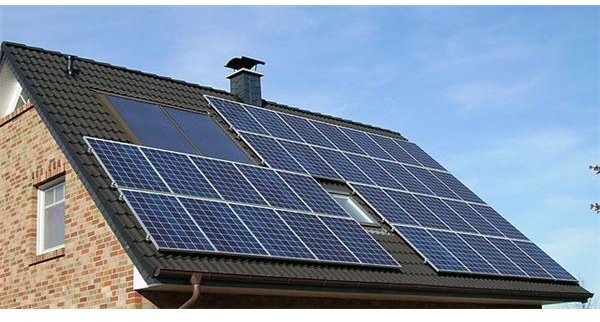 Many solar system companies will include maintenance service contract with their package, offering a certain number of maintenance visits for a certain number of years after installation, generally one per year for 1-3 years. Take advantage of these free appointments to make sure the electrical components of your system are functioning properly. This will often include voltage readings from all the panels to make sure they're all performing to the best of their ability. A professional inspection may also catch breaks in the sealing around the panels' frames that may not be visible to the eye. All of these will cost much less to repair than the cost in lost efficiency were they not repaired.
Solar Maintenance Cost Estimates
According to the Department of Energy (DOE) Energy Efficiency and Renewable Energy "Solar Energy Technologies Program 2007-2011," operating and maintaining a solar system costs around $30 per megawatt hour (MWh.) Another estimate, provided by a professional solar system installer, is $2,000 in maintenance costs over the life of the system.
The general estimate on the return on investment with solar panels is that, with maintenance costs factored in, it should take 5-10 years to recoup the costs of solar power in energy savings. With the average solar systems expected to last 40 years, you would then be earning, in essence, three times the cost of installing and maintaining a solar system in energy cost savings over the life of the system.
Factoring in Savings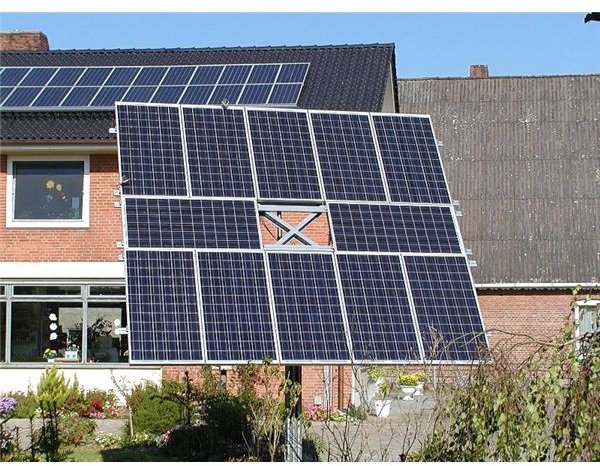 When calculating solar maintenance costs, you have to factor in the cost savings you get from solar energy in order to get a true estimate.
There are several state and federal government solar subsidy programs, for example, offering rebates and tax incentives to encourage people to install solar systems in their homes and businesses. If you qualify for any of these programs then you should subtract that monthly return on your investment from your estimated monthly operating and maintenance costs.
The cost savings you may never be able to quantify sufficiently for a true estimate of solar system maintenance costs include health and health care costs, climate change and other environmental benefits and the increase in your home's value due to its cheaper, renewable energy source. According to The Appraisal Journal, for every dollar that a U.S. home's energy costs go down, the value of that home goes up by around $20.
References
EnergySavers.gov: Installing and Maintaining a Small Solar Electric System https://www.energysavers.gov/your\_home/electricity/index.cfm/mytopic=10820
Northern Arizona University Sustainable Energy Solutions: Solar Power and Associated Maintenance Costs on the Navajo Reservation https://ses.nau.edu/education/eco425/chapter12.doc
U.S. Energy Policy: Solar https://atoc.colorado.edu/~englishj/Solar.html
"Mother Earth News": You Can Afford Solar Power https://www.motherearthnews.com/Renewable-Energy/2006-10-01/You-Can-Afford-Solar-Power.aspx
All images from Wikimedia Commons
Solar Panels on House Roof; Gary Watson https://commons.wikimedia.org/wiki/File:Solar\_panels\_on\_house\_roof.jpg
Solar Panels on a Roof; Pujunak https://commons.wikimedia.org/wiki/File:Solar\_panels\_on\_house\_roof.jpg
Solar Panels; Ra Boe https://commons.wikimedia.org/wiki/File:Solar\_panels\_on\_house\_roof.jpg