Skystream Wind Power Generators Review: The New Skystream 600 Wind Turbine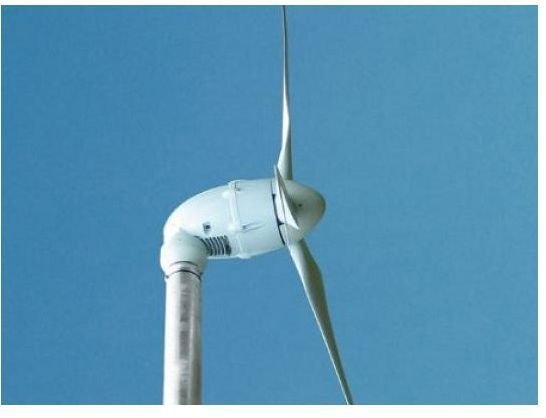 At the latest Consumer Electronics Show (CES 2011) Southwest Windpower unveiled the latest in their popular line of industry-leading Skystream wind power generators, the Skystream 600 wind turbine. This improvement on the Skystream 3.7 features an enhanced design with better software, a better integrated inverter and bigger blades, among other improvements. The cutting-edge in personal grid-connected wind power generators, this new and improved Skystream is estimated to produce 74% more power than its predecessor. And with the internet-accessible Skyview system, users can monitor this performance online, viewing in real-time exactly how much energy is being produced and utilized.
Built for both commercial and residential use, the Skystream 600 is available on the market in North America in April, 2011.
Features
Varying-height monopole towers
Integrated controls and inverter
Larger spanned blades for greater capture of wind energy
Skyview web-accessible remote monitoring system
Benefits
Southwest Windpower is the largest small wind turbine systems supplier in the world, which provides a degree of consumer confidence in the quality and reliability of the products it produces. While wind turbines in general provide benefits of producing more cost-effective, environmentally responsible renewable and sustainable energy, the wind turbines Southwest Windpower makes are backed by one of the leading businesses in the industry, and therefore most likely to be on the cutting edge of its technology. Over its 20-year history, Southwest Windpower has installed over 170,000 wind turbines and sells around 15,000 more each year. Among the Southwest Windpower wind turbines, the new Skystream 600 is the current top of the line.
Power
In a climate with average wind speeds of 12 mph annually, the Skystream 600 can produce around 7,400 kilowatt hours (kWh) per year of power. That's enough to cover about 60% of an average home's electricity needs. And at 18 mph average wind speeds it could provide for up to 80% of a home's energy needs.
Compare this to other comparable wind turbines on the market like those from Windspire or Windtronics, which each produce an average of only about 2,000 kWh, or the one from Swift that only claims 1,900 kWh a year in 13.4 mph average wind speeds. Even Helix Wind, a closer competitor, still only claims 3,168 kWh and 3,362 kWh respectively for its two models, the S594 and D361.
Be aware that variables such as pole siting and tower height, energy efficiency and available wind resources will influence the actual results received from this or any wind turbine. A half-acre of available land is recommended for best use of the Skystream 600.
Ease of Installation/Use
With monopoles in varying heights to choose from, you can be sure to get the right lift on your home wind power turbine the first time, minimizing installation error and maximizing efficiency. After the wind turbine installation, the built-in inverter converts the power being produced to the power you need and the Skyview software lets you monitor the performance of your Skystream 600 home wind turbine in real-time from any Internet connection anywhere.
Price
Pricing information has not yet been released on the Skystream 600. When this information becomes available, this page will be updated accordingly.
Summary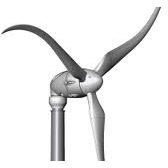 The Skystream 600 is truly the state of the art in personal wind turbines. Between the integrated controls and built-in inverter and the smart Skyview monitoring system, this unit is as grid-friendly and user-friendly as they come. And, solidly designed with a greater blade span, it produces more of the energy you use. These factors combine to make the Skystream 600 one of the most energy-efficient wind power generators for home and commercial use and one of the best home wind turbines in its class.
References
Southwest Windpower: Skystream 600
CNet News: "CES: Skystream Turbine Makes Most Of Air Stream" https://news.cnet.com/8301-11128\_3-20027623-54.html
Images: all images direct from manufacturer