Creative Ideas: How to Recycle and Reuse Things for Interior Decorations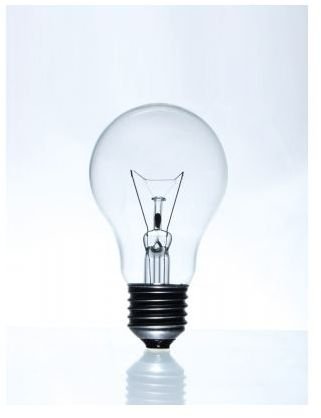 Holiday Spirit
If you want to learn how to recycle and reuse things for interior decorations, the holiday season can be a great time to start. Holiday decorations can be expensive. Use your creative gene and find items around the house that you can use to make your home into a winter wonderland.
One example is to make a snowman statue out of an old light bulb. First, you will need to pick a base for your snowman. You can use a holiday coaster or even decorate a small piece of cardboard. Turn the light bulb upside down and hot glue it to your base. After you let it dry, you can begin painting your light bulb. Paint the light bulb white first as a base. Once that layer dries, you can decorate your snowman by painting on a mouth, eyes and more. You can even use old materials to create a hat and scarf. Cut up a piece of ruined clothing or an old tablecloth.
You can also make ornaments for your holiday tree out of recycled items. This can be a great project to do with your children. Clean out pudding cups and turn them upside down. Poke a hole in the top and insert a ribbon or string. Allow your kids to decorate the outside with glitter and you will have a new bell ornament for your tree.
Vase
If you love having flowers in your home, you can make an attractive new vase out of a used plastic soda bottle. After you clean and dry out the bottle, cut off the top of the bottle, leaving a wide and even opening all the way around. Carefully make cut strips all around the bottle that go about halfway down. Take your time and make sure that all of your strips are even.
When finished, bend all of the strips so that they are pointing out kind of like a big open flower. If you want a funky vase, you can even leave it this way as a finished product. If you want a more intricate vase you can weave your strips diagonally over each other creating a tight pattern and professional look.
When you are finished, make sure to put rocks or marbles to the bottom of your creation before adding flowers or water to keep the vase from tipping over.
Your Visitors Will Love These
Looking to wow your visitors by learning how to recycle and reuse things for interior decorations? Try these unique and interesting projects. Your company will be so impressed that they may even ask you to make home decorations for them.
If you are getting rid of an old pool table, don't throw out the balls. You can make trendy wine toppers that you can show off on your next game night. Take a cork and press a thumb tack into the top. Hot glue a pool ball on top and your new wine topper is born. It's that simple.
If you want to improve your child's room on a budget, upgrade her desk chair without breaking the bank. If you have an old, wooden chair with some imperfections in it, hot glue wooden rulers around the edge of the chair. Paint the chair yellow or another fun color that your child will enjoy.
Your coffee table will be cup ring free if you create your own coasters. If you are handy with an needle and thread or sewing machine you can turn old blanks, t-shirts and more into unique and stylish one-of-a-kind coasters. Try using a pair of worn out jeans to make coasters for your home or to give as gifts to others.
Resources
Sources:
TLC: Christmas Decorations from Recycled Materials- https://tlc.howstuffworks.com/family/5-recycled-christmas-decorations-crafts.htm
Craft Stylish: Plastic Bottle Vase- https://www.craftstylish.com/item/44756/make-a-vase-out-of-a-plastic-bottle
The Daily Green: Homemade Decorations- https://www.thedailygreen.com/green-homes/latest/decor-for-the-home-0312
Image: