Build a House From Shipping Containers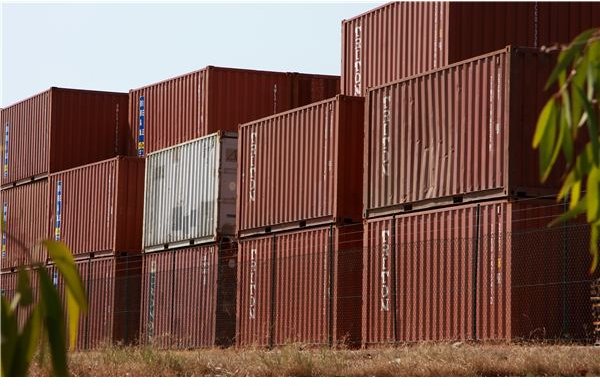 Modern building and architecture has been taking on an eco-friendly tone. Alternative building methods and structures never considered before as suitable are now becoming mainstream. One of these types is the use of shipping containers as the basis for home construction. This type of building is known as "cargotecture". Wondering, how to build a house from cargo containers?
Contractors
First, identify contractors in your area who are familiar with building a house from shipping containers. There are engineers, builders and other contractors who specialize in cargotecture. You will use these people to design the interior, cut the exterior openings, and to build it. This becomes greatly important if you are using multiple containers. Get these individuals involved with the project before dealing with any materials.
Location
Choose the location for the new home. Contact local zoning offices so you are aware of potential restrictions in regards to building materials, sizes, setbacks or other covenants. Purchase a flat lot with clear access to minimize ground work. To build a house from shipping containers the ground must meet requirements similar to mobile homes. This is because both will have a shell structure moved onto the property, therefore the property must be prepared beforehand.
Architecture and Design
Determine the power and utility needs for your new home. Take a look at innovative designs using solar power, water catchment systems or other eco-friendly utility methods. If you do use municipal utilities be aware that you must plan for their hookup to a metal building. In knowing how to build a house from cargo containers you must take into account that these hookups must be fabricated because they do not yet exist.
Plan the design with the architect. Your community likely requires blueprints of the interior design and structure. The architect, engineer and primary contractor will collaborate on this for you.
Container Placement
Move the container to the site. You may be required to install a concrete pad according to the local ordinances before placing the container. If you don't use a pad you may be required to construct a basement or crawl space. Make sure the container is where you want it because these cannot be moved multiple times once in place.
Look over the shipping container for damage such as loose welds, seams, fractures, holes or dents. Be especially mindful to look for joint or corner separations. Repair any structural damage before continuing. Have the exterior openings cut for the windows and doorways.
Structural Preparations
Have the window and door openings cut and framed. Install the air vents. Construct the entry points for the plumbing and wiring. If you are using multiple containers you want to build the structure prior to wiring the units. Make sure you get approval from local inspectors before proceeding past this stage; they can force you to tear it all out and start over if they don't like what they see.
Levels can be created by stacking containers where most of the weight of a container is supported by containers underneath it. You can also make the containers set side-by-side as long as you create level ground for them to set upon.
Interior Building
Now you arrive at the easy end when you build a house from shipping containers. How? To construct a home from recycled cargo containers you will be using modular designing for both exterior and interior construction. Components such as the kitchen, bathroom, cabinets, dividing walls and stairs (if needed) can all be built outside of the structure. Simply move the pieces into position as you complete each room. Install the plumbing, heating and cooling appliances with their associated pipes.
Use furring strips and plywood to build the interior walls. Insulate the walls with adequate R-value insulation as the metal makes a poor temperature control. Screw the furring strips to the structure, then nail the interior walls and ceiling pieces to the strips.
This article is far from comprehensive on the topic of building a home from shipping containers. As this type of construction is still relatively new in the United States, finding contractors and architects familiar with the concept may take time.
Sources:
Uzzell Custom Homes
WebUrbanist.com
YourHome.ca
Image Credit:Morguefile/Wallyir