Ecologically Sound Construction Materials Disposal and Recycling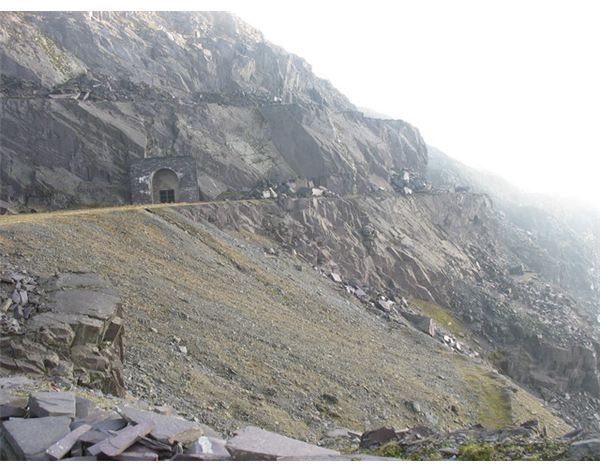 Construction waste and demolition debris (C&D) materials must be disposed of in an ecologically sound manner for a number of reasons, which include the generation of greenhouse gases, the loss of useful parts off the property, and energy waste from unused materials.
At minimum, all non-hazardous construction waste should be taken to a permitted landfill or transfer station. This, however, is not the whole of the solution. The number of permitted landfills is decreasing rapidly, with the costs (both monetarily and energy costs) of managing those remaining C&D waste landfills rising just as sharply. And this is only part of the reason why more needs to be done for environmentally-friendly construction materials management beyond responsible disposal practices.
A Prevention Approach: Construction Materials Recycling
Disposing of C&D waste, even properly, creates a cascade of harmful consequences that at most can only be minimized but not completely prevented. For this reason, minimizing the amount of C&D waste that needs to be disposed of in the first place is your first and best line of defense in preventing these hazards altogether.
The two ways to do this are to better manage the project to obtain only the materials you will need with as little extra as possible to potentially be wasted, and by construction waste recycling, or reusing your own materials yourself. It only takes a little additional planning to avoid buying more materials than you need and arranging to utilize those materials in such a way that you can later reuse the parts you don't use now, rather than simply disposing of them.
Again, this prevention approach to construction materials disposal is part of the larger objective of preventing the ecological damage caused by even properly disposed of C&D waste. By construction waste recycling yourself, you also alleviate stressors on the environment that are associated with the production of new construction materials, not to mention reduce your overall budget on the project.
How NOT to Dispose of Construction Materials
Whatever you do with your construction waste, just be sure not to do the following, not only to protect the environment but also to keep from violating any air quality and solid waste disposal laws that could leave you stuck with a hefty fine:
Burning construction waste — although most jurisdictions will allow you to apply for an open burning permit as long as you're only burning untreated wood waste
Burying construction waste — only a permitted landfill has legal permission to bury construction waste
Dumping construction waste — regardless of whether it's on public or private property, even if the landowner gives their permission
Where to Get Help with Eco-Friendly Disposal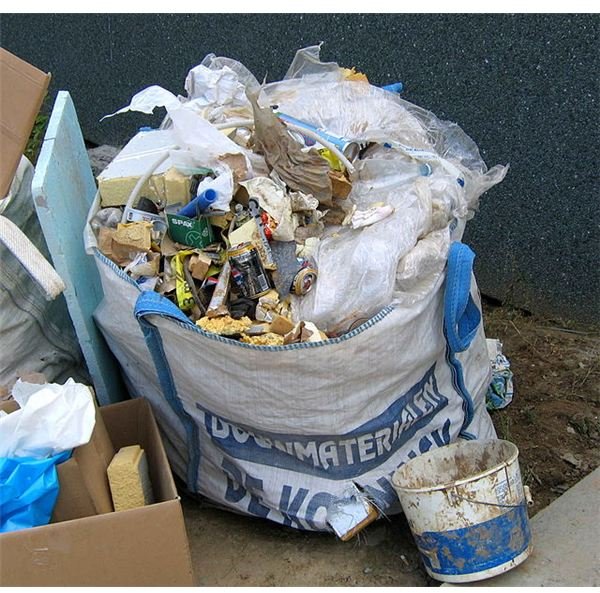 As part of its Whole Building Design Guide, the National Institute of Building Science provides a handy service called the Construction Waste Management Database https://www.wbdg.org/tools/cwm.php that you can use to search for companies that will collect, haul away and process different kinds of recyclable construction debris. They offer a free web form you can use to search by:
State and zip code
Type(s) of construction materials
Whether you're looking for pick-up or drop-off
The site offers a number of other useful tools for green building as well.
Another helpful resource for proper construction materials disposal is the Environmental Protection Agency (EPA) page on C&D Materials and Wastes https://www.epa.gov/epawaste/conserve/rrr/imr/cdm/index.htm which, in addition to detailing the EPA's own projects to deal with C&D waste, also lists projects in which you can get involved and from which you can seek aid in dealing with your own C&D materials.
References
Whole Building Design Guide: Construction Waste Management https://www.wbdg.org/resources/cwmgmt.php
Natural Home Magazine: "Defeat the Debris: How to Dispose of Construction Waste" https://www.naturalhomeandgarden.com/article.aspx?id=962
Image:
Construction waste landfill: Eric Jones (Wikimedia Commons)
Construction waste bagged: KVDP (Wikimedia Commons)