Computer Disposal Donation: An Eco-Friendly Way to Recycle Your Old Computer & Keep It Out of a Landfill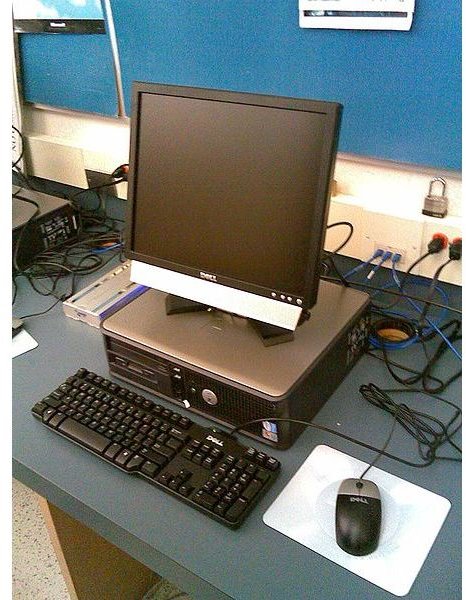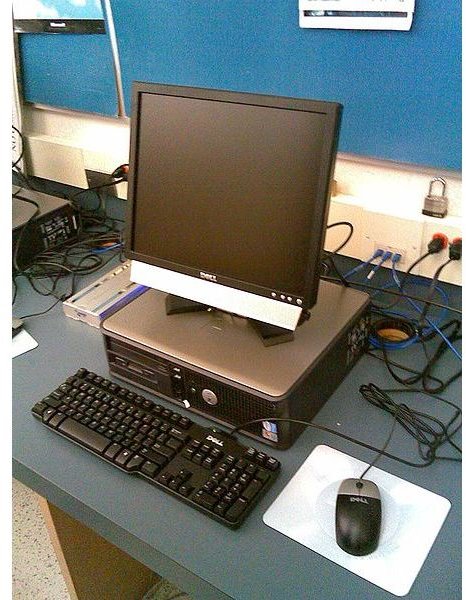 E-waste is simply electronic waste that includes items such as household appliances, cell phones, consumer electronics, and computers. In the United States alone, e-waste accounts for over 4% of landfill trash. Due to the fact that electronics quickly become obsolete, the amount of e-waste increases at a higher rate than many other types of consumer goods. E-waste is also extremely hazardous because it contains many toxic substances, including lead, mercury, cadmium and polyvinyl chloride (PVC). An average computer contains up to 8 pounds lead, as well as lower levels of other toxic chemicals. In addition, computers and other electronics contain varying amounts of poisonous flame-retardants. The majority of our e-waste ends up in landfills where this potentially lethal chemical combination can seriously harm our environment. Although efforts are usually made to strategically place landfills to avoid soil and water contamination, the rapidly growing amount of e-waste is an issue that needs to be addressed. One way to reduce the number of discarded computers is by learning about and increasing your computer disposal donation efforts.
As the world becomes increasingly dependent upon technology, donating your old computers to schools, non-profit organizations and other people in need is a great way be eco-friendly and make use of your old computer. Most charities will accept any computer that is less than five years old and/or has a Pentium processor. These computers will be compatible with the software available and can be used for basic applications. If your computer is older or not working, your next option would be to send it to a computer recycling center.
Erase Your Personal Data
Before donating your computer, you will need to back up all of your data that is on the hard drive, including any personal information, documents, or downloaded files. Next, it is essential to remove all of your personal information from the hard drive. Delete your internet browser history, cache, cookies, email contacts and messages, any remaining documents, and your recycle folder. Run a disc cleaning utility that overwrites all sectors of your hard drive. Finally, reformat the hard drive. All of these steps are absolutely necessary to ensure that any and all of your personal information is completely erased from your computer. After your computer is cleared, if needed, return your computer to its factory default settings and reinstall its original operating system.
Prepare For Donating
As with any charitable donation, you will want to clean your computer and make it look its best. Wipe down the outside of the case, as well as the keyboard, mouse and any other accessories. Create a written description of the system, including brand name, model number, year purchased, hard drive capacity, RAM size, and audio and/or video specifications. Also, include a list of any licensed software, original CD's, the manual, other documentation, and all the accessories and hardware you are donating. Package everything neatly and carefully. The more complete your system is, the easier it will be for a charity to use your computer.
Locate a Charity
If you have a specific school, charity or organization in mind, it's important to contact someone first to discuss their needs and technical requirements. There are also many resources available online to locate the exact charity or cause you would like to support with your donation. The U.S. Environmental Protection Agency provides an extensive list of: "Where Can I Donate or Recycle My Old Computer and Other Electronic Products?" Computers With Causes provides opportunities to donate to U.S. veterans, poverty stricken countries around the world, and Americans in need. Goodwill has formed a partnership with Dell Reconnect that allows you to drop off your computer at any Goodwill donation center. TechSoup operates a large scale online donation service that benefits non-profit companies in the U.S. as well as internationally.
Whether you have a whole office full of old computers or just one, computer disposal donation is one of the best ways to positively impact a person's life while helping the environment at the same time.
References
U.S. Environmental Protection Agency: eCycling - https://www.epa.gov/epawaste/conserve/materials/ecycling/index.htm
Environmental Health & Safety Online: Where to Take or Send Your Computer for Reuse, Refurbishing or Recycling: Manufacturer and Retailer Programs - https://www.ehso.com/recyccomp.php#list
Image Courtesy of: WikiMedia Commons – Jeremy Banks