Sample List, Seasonal Chores: Farmstead Edition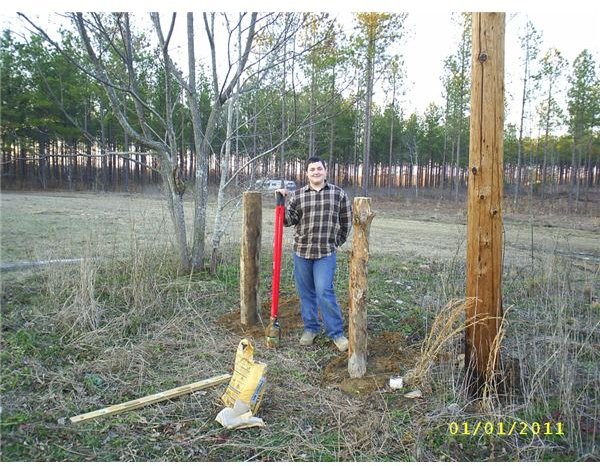 Ruled by the Seasons
The following is an example of how our family has chosen to list seasonal chores. Farmstead operation varies greatly from one farm to the next. You can make general assumptions, but the specifics differ based on geography, methods used, age and condition of the farm, and its goals and specialties. Still, much of life on a farmstead is ruled by the seasons. Even ranchers who specialize in livestock must bow to the power of Mother Nature.
A small organic hobby farm on just 10 acres will not have the same chores as a large 1500-acre commercial operation. Small farmers often skip some chores like haying, preferring instead to buy hay from other growers rather than invest in the equipment and time needed. Large farms have equipment to handle chores smaller farms do manually, like harvesting crops. These differences make any generalizations about seasonal farm chores difficult.
Our Seasonal Chores List
Our farmstead is, as many others like us, a work in progress. Specifically, our little homestead is in the rehabilitation phase. Left unattended for years, our homestead needs a lot of TLC. Most of our chores center on house renovations and land reconditioning. With that said, here is our list; Seasonal Chores, Farmstead Edition. Some chores, like animal care and farm improvements are year round. Others are limited to seasonal work.
Fall
Come fall, it's time to harvest everything planted during the summer, ramp up the canning, and turn under the gardens. We plant winter cover crops in certain areas. We also start cutting and splitting firewood for the winter months and general winterizing chores on various tools and equipment. The winter tools, like the big chainsaws, axes and mauls come out of hiding to get repaired, sharpened or otherwise tuned up for winter.
Winter
The cold winter months limit much of our outdoor work. We continue cutting and splitting firewood. We focus more on home repairs and land improvements that are difficult to do when everything is growing and other chores must take priority. We focus on things like sealing air leaks, maintaining equipment, mending fences, and cutting new garden areas.
In the early winter, it is much easier to lay out cardboard and a thin layer of mulch or compost where we plan to later plant small spring crops. We start preordering chicks, bulbs, and picking out new heritage seeds to try. Composting chores ramp up, since things are not so humid and liable to draw flies and mosquitoes in the winter.
Spring
Towards the end of winter into the first few weeks of spring, we start seedlings and get our new chicks. Most of our chores center on nursing new chicks and seedlings or planting. There are winter cover crops to till under, new raised beds to build, and adjustments to make based on what we learned the previous growing season.
We also seed certain fields as part of our reconditioning plan, in preparation for 100 head of cattle in the next year or two. It just so happens that spring is also vaccination time for all the animals. Where we can, we administer our own vaccinations and have the vet come out for those we cannot due to Georgia law (like rabies shots for the hounds.)
Summer
Summer is almost as active as spring on our farm. Most renovation projects are in full swing. Fields need cutting. The garden needs early harvesting and replanting. In Georgia, summers are brutally hot, quickly drying out or killing off everything green. So, much of our time in the summer is spent irrigating and keeping the animals from being overheated. We also start canning some of the early harvest.
Every Operation is Different
Our seasonal chores are slightly different from some farms. We are bigger than a hobby farm at 180 acres. However, we are smaller than most commercial farms. Our homestead is small enough to use manual, old-fashioned methods like horse-drawn power over gasoline horsepower. However, that makes for more chores concerning equipment upkeep, tack repairs, and horse care, but less gas-powered equipment maintenance.
Still, our chores follow the same pattern as virtually every other farm. Winter is maintenance, spring is planting, nursing and growing, summer is a mix of growing, harvesting and repairs, and fall is harvesting and winterizing. The only difference is how those chores are accomplished.
References and Resources
Source: author's own experience
Image courtesy of Sandi Johnson, Hexemaus Farms