How to Make Homemade Starch for Lace Curtain and Other Linens: Tips and Tricks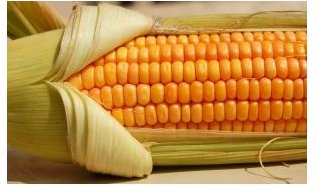 Simplistic Housekeeping, Renewed Interest
Before modern technology automated most household chores, society valued good housekeeping skills as much as art and literature. It was the lady of the house's job to know how to make homemade starch for lace curtain panels, linens, and other laundry necessities. It was her job to understand the culinary arts to a degree far deeper than opening a box and punching a few keys. Entire books were written to help newlywed housewives learn how to manage their new households efficiently, and with an eye for entertaining guests. No self-respecting housewife would ever have guests over without ensuring her home was the epitome of domestic bliss.
In today's green world, eco-friendly cleaners, green laundry products, and simple housekeeping skills have experienced a huge serge in popularity. Old fashioned skills like knowing how to make homemade starch for lace curtain and other ironing chores, or knowing what organic ingredients shine brass or remove tarnish from silver are once again considered useful, even favorable. Reducing harsh chemicals to save the environment and improve overall health is an admirable goal that extends as much to the family home as it does heavy industry. Not only are simple homemade recipes better for the environment and personal health, they are often less expensive than their commercial counterparts.
Today's modern housekeepers are far from the June Cleaver ideology. The starched white aprons and entire days spent in the kitchen are long gone. Thankfully, there is something to be said for modern technology and the ease with which both sexes can now effectively manage household chores. However, that does not mean that old methods were always more work. Starching curtains and other laundry items is one example. It only takes a few minutes to whip up a batch of homemade starch. If you really want crisp lace curtains, a fine starch dip does not take much work either.
Homemade Starch Recipes and Tips
Unlike housekeepers of the past, modern domestic gods and goddesses can easily get their hands on quality starch. Any box of cornstarch off the grocer's shelf will do. Modern refining practices ensure universal quality in terms of starch. Finding recipes and instructions on how to make homemade starch for lace curtain and other laundry items abound, but one thing they often forget is about boiling to reduce spotting and clumping, or the need to continuously shake the spray bottle.
For heavy starch, start with 3 tablespoons of cornstarch. Add enough room temperature tap water to make a smooth cream. Pour the cream into 2 to 3 cups of boiling water and remove from heat. Stir until all starch dissolves. Allow to cool to room temperature before pouring into a spray bottle. Spray directly on dry fabric before ironing. A spray bottle with a fine mist setting is best, but any clean spray bottle will work in a pinch.
You can store unused starch spray in the refrigerator, although for best results you should only make enough for each batch of ironing. For a lighter starch, simply reduce the amount of cornstarch used. A ratio of one tablespoon to two cups of boiling water makes a light starch.
For antique lace or truly crisp linens without an iron, you can also use a a fine starch bath or dip. Use the above recipe doubled, as the cloth will absorb more water. Once the water reaches room temperature, submerge the cloth in the dip. Rather than wringing out excess water and creating wrinkles, roll the cloth tightly as you pull it out of the bath. Hang on curtain rods or spread the fabric out on a folded bed sheet to air dry. Be sure the fabric is smooth when you hang it or lay it flat, as it will be very stiff once it dries.
References and Resources
Chest of Books, The Young Housekeeper's Friend https://chestofbooks.com/food/recipes/Young-Housekeeper/How-To-Make-Fine-Starch.html
Michigan State University Extension Office https://www.msue.msu.edu/objects/content_revision/download.cfm/revision_id.499694/workspace_id.-4/01500631.html/
University of Wisconsin, The Milliner's Guide https://images.library.wisc.edu/HumanEcol/EFacs/MillineryBooks/MBBottomleyGuide/reference/humanecol.mbbottomleyguide.i0010.pdf
Image courtesy of stock.xchng https://www.sxc.hu/photo/1250370