Non Toxic Car Seats and Strollers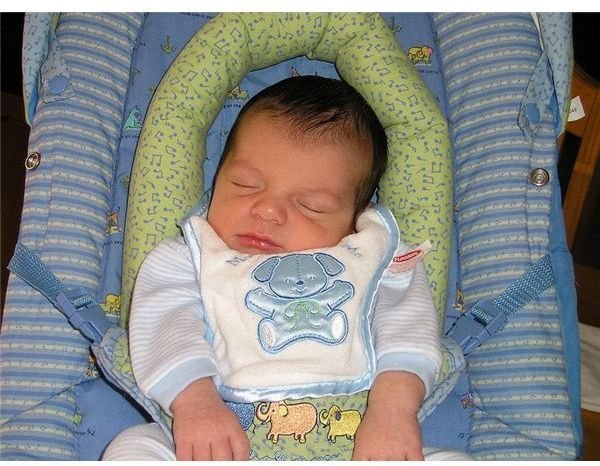 Many of the materials used to make car seats and strollers are extremely hazardous to the health of our children. These toxic chemicals are absorbed into our bodies and the environment. Young children are the most vulnerable and have the highest exposure to these chemicals and toxic fumes. Their systems are still developing and they spend a significant portion of their infancy sitting and sleeping in car seats and strollers. The widespread usage of toxic flame retardants and chemicals in a variety of household products, including strollers, car seats, crib mattresses and other baby items has been a concern of the Environmental Protection Agency for years. Loopholes in the laws that should protect us, instead, have left us exposed and facing dangerous health consequences. These toxic substances have been linked to cancer, neurological disorders, birth defects, reproductive damage, learning disabilities, respiratory problems and a myriad of other diseases and illnesses. Fortunately, significant steps are now being taken to start reducing our exposure to these chemicals and baby product manufacturers are beginning to produce more eco-friendly, non-toxic car seats and strollers.
Toxic Chemicals to Avoid
The following is a list of toxic chemicals that are used in the production of many car seats and strollers and should be avoided:
Polybrominated Diphenyl Ethers (PBDE)
Polyurethane foam
Polyvinylchloride (PVC)
Bromine
Chlorine
TDCP (Tris (1,3-dichloro-2-propyl) phosphate)
TCEP (Tris (2-chloroethyl) phosphate)
This list is just a sampling of the many different toxins and flame retardant substances that can be found in baby products. If you want to find out specific details about a particular item, call the manufacturer directly. Any reputable company will be honest and forthright about what is in the products they sell. However, be advised that it may take some persistence on your part.
Choosing Safe Car Seats and Strollers
When purchasing safe, eco-friendly car seats and strollers, look for items that are made with recyclable components, and natural fabrics and materials, such as organic cotton, wool and natural latex rubber. Also, try to select products that will grow with your child because you are able to use them longer, and this will help save natural resources. After purchasing a new car seat or stroller, it is important to wash the covers and then let the item air out as long as possible. This will help to avoid exposing your baby to any off-gassing, which is the evaporation of volatile chemicals used in manufacturing. Off-gassing can be noticeable, such as the "new smell" or odorless.
The following is a list of car seats and strollers that have proven to be less or non-toxic, and more environmentally friendly:
Car Seats
Sunshine Kids New Radian 80 Convertible Car Seat
Baby Trend Flex Loc Phantom
Graco SunRide Infant Car Seat Sterling
Safety 1st Playsafe Travel System Dotswanna
Cosco Scenera Rounded Squares
Compass Ultra Folind Cappuccino
Eddie Bauer Adjustable High Back Covington
Graco Turbo Booster Abby, Satori, Kelsy and Heart's Delight
Strollers
Orbit Baby Stroller Travel System G2
UPPAbaby Vista Stroller, Red Denny
Stokke - XPLORY stroller
Mountain Buggy
Baby Planet – Endangered Species
TFK Trends for Kids Joggster
Keep in mind that it is important to always research any product you are purchasing for your baby. Choosing non-toxic car seats and strollers is just the beginning of a long, healthy life for you and your baby.
References
HealthyStuff.org: Why Do We Need Healthy Children's Products? - https://www.healthystuff.org/departments/childrens-products/index.php
Safer Chemicals Healthy Families: Chemicals of Concern - https://www.saferchemicals.org/resources/chemicals/
Image Courtesy of: WikiMedia Commons – Maria A Rodriguez