What Household Product Can I Use to Clean My Wood Deck – Make Your Own Natural Cleaning Products In Seconds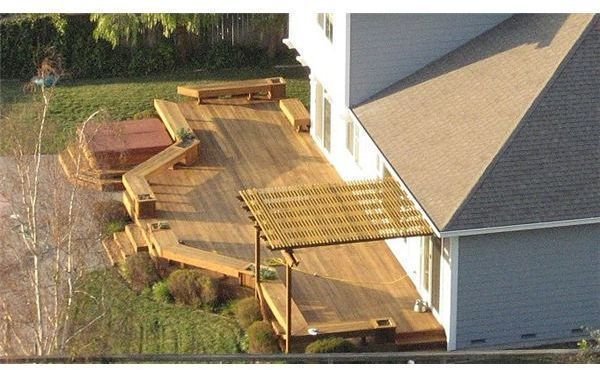 Maintain the Beauty of Your Wood Deck
Wood decks require special care and maintenance. As extensions of your home their appearance is important. Conducting regular cleaning routines will keep yours looking new all year long. Standard commercial brands such as Zep, Armstrong, Howard, Bruce, Orange Glo and Pledge are usually purchased for this type of cleaning process. Although effective many of these products are expensive and contain chemicals that eco-conscious deck owners may wish to avoid. Using items from your cupboards is the best way to clean wood decks. Most common household supplies are inexpensive and have multiple uses. Whether they are traditionally used for cooking, eating, cleaning, or as a home remedy there's no limit to what these ingredients can do. Go green while saving money with the items sitting in your kitchen cabinets.
Household Ingredients for Green Cleaning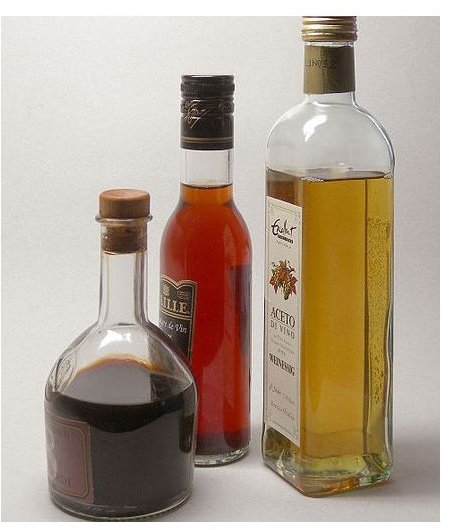 So, what household product can I use to clean my wood deck? There are a variety of items like vinegar, olive oil, vegetable oil, castile soap, lemons, or even tea that possess the ability to effectively clean and polish wood. Vinegar is a super ingredient with over 70 different uses. This powerful acid based biodegradable solution of various fruits and grains has a very long shelf life. Most people already have a bottle of apple cider or distilled white vinegar stored in their cupboard. The acid in the concoction allows it to easily break down dirt and bacteria. A single application of vinegar can kill up to 82% of mold or surface bacteria. Wood decks are often exposed to the harsh elements increasing the chance of mildew build up. This makes this common household ingredient perfect for organic cleaning recipes. Rich olive oil when combined with lemon can serve as a polish. After cleansing, polishing wood is essential to prevent drying and to maintain overall beauty. Household products such as vegetable oil and castile soap can be combined with vinegar to clean wood decks naturally as well. Another rare ingredient many people overlook is tea which contains tannins with the ability to increase the sheen of natural wood.
Organic Cleaning Recipes for Wood Decks
There are several popular organic cleaning recipes for wood that eco-conscious deck owners can make by mixing certain common household ingredients. The first basic vinegar solution requires a bucket of warm water. Add a few drops of dish detergent. Then mix in half a cup of distilled white vinegar. Although any type of vinegar will do the trick, colorless white vinegar is best. It won't leave any stains like organic apple cider vinegar, which is ideal when creating wood deck cleaners. Always adjust measurement amounts according to your deck size. A half cup of vinegar per gallon of warm water is recommended. Knowing what household products you can use to clean your wood deck you can also come up with your own variations. For example, one variation of the recipe is to implement one part vegetable oil or castile soap to the vinegar mixture. Essential oils of your choice can be added to both solutions. A couple drops of tea tree, lavender, peppermint, orange, pine, or lemongrass add fragrance and anti-bacterial properties.
Other Earth Friendly Cleaning Products
There are also some quality environmentally friendly products that can be purchased for cleaning wood decks naturally. Exterior Pro X Deck & Patio Cleaner is a great option. The main ingredient is hydrogen peroxide fused together with natural soda ash to remove tough stains. It's non-toxic and will not damage plants if exposed. Kate's Eco-Me Wood Polish is effective as well. The product is made of olive oil, coconut oil, and various plant essentials. A wood deck is an investment that not only adds luxury but beauty to your home. Taking the time for proper maintenance and care is a must. Whether you use household ingredients or purchase a green cleaner it will extend the longevity of your wooden paradise.
References
Schoff, Jill. Green Up Your Cleanup. Upper Saddle River, NJ: Creative Homeowner, 2008.
Lansky, Vicki. Vinegar: Over 400 Various, Versatile, and Very Good Uses You've Probably Never Thought Of. Minnetonka, MN: Book Peddlers, 2003.