Best Eco Friendly Concrete Sealer to Use - Zero VOC Toxins in Your Home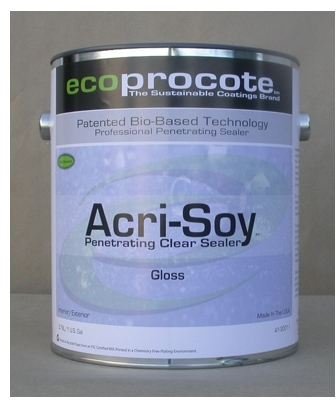 What is VOC?
For eco-conscious home owners it's important to select an eco friendly concrete sealer with low or no VOC content. VOCs also known as volatile organic compounds are mostly carbon hydrogen compounds with elevated vapor pressures capable of entering the Earth's atmosphere causing damage and contributing to health issues. Generally used in solvents, VOCs can be found in various finishes and adhesive products. Concrete sealers often contain relatively high levels. The application process releases a lingering gas into the air that when inhaled can be toxic to humans and animals. Using a greener alternative will reduce the risk of potential respiratory problems in the future and lessen our impact on the environment.
Best Eco Friendly Concrete Sealer Options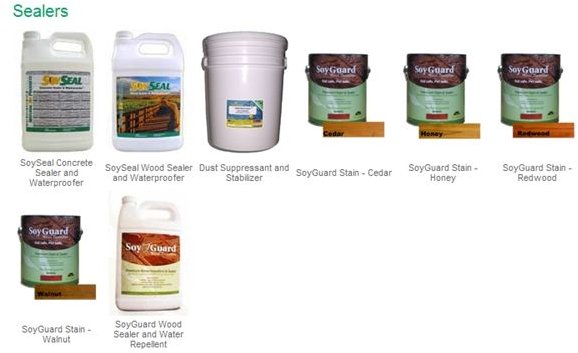 There is a variety of plant or water based sealers that effectively protect the surface of concrete from damage. Harsh chemicals are not necessary to improve longevity. Brands like Soy Clean, Acri, and Silikal sell eco friendly concrete sealer options. Soy Seal Concrete Sealer & Waterproofer by the company Soy Clean for example has 82% bio-based content. Their main ingredient is soy making it non-toxic and environmentally friendly. Acri-Soy Penetrating Clear Sealer can be used on multiple surfaces including concrete. It's formulated from soy esters and modified acrylics to penetrate without latent fumes. The company Silikal America features industrial and commercial flooring with non-VOC sealing methods as well. They're LEED accredited and a great option for business owners interested in green remodeling.
Seal-Once and Deco20 are water based sealers for treating concrete. Seal-Once contains no harmful solvents. Created with a micro particle formula it can penetrate up to an inch deep binding any surface. The technology used in Deco20 Clear Penetrating Concrete Sealer is also impressive. The non-toxic formula produces a breathable moisture barrier through the reduction of water vapor transmission creating an easy to apply sealer. These sealers offer better air quality during application along with the peace of mind that it will not endanger the health of people or pets that may come in contact.
Water Based Sealers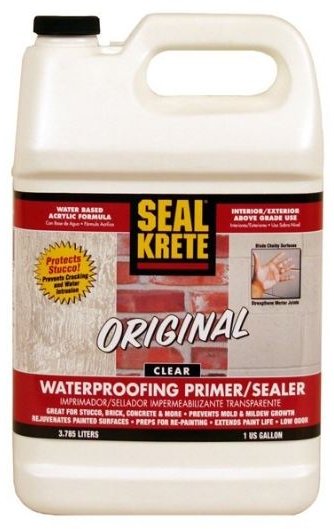 Some water supported sealers contain low levels of VOC that is still by regulation standards consider environmentally friendly. Seal-Krete for example has an acrylic-based water formula that prevents corrosion without releasing a large amount of dangerous contaminants into the air. However, always select the type of sealant you feel most comfortable with. A traditional or eco friendly concrete sealer is applied in the same manner. The price range is equal as well. Depending on the DIY remodeling project size and the gallons required it can cost anywhere from $20-$200 USD. Investing in green conscious items is not only about saving the environment but preserving our own health and well being in the process. When it comes to maintenance or repairs use an eco friendly concrete sealer to do the job.