7 Resources to Buy a Baby Safe Ink Pad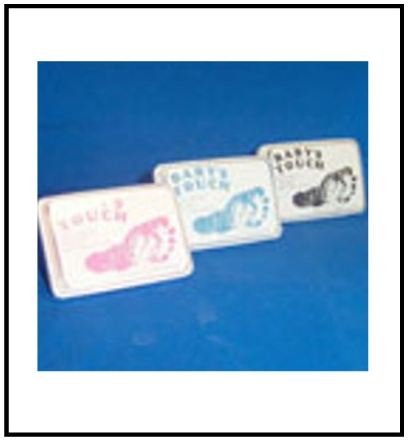 Making pictures, cards or decorations with ink pads are fun, so finding a baby safe ink pad for children to use is a good way to get them involved, and also avoid or minimize any hazards to their heath or well-being.
These ink pads don't usually come in a lot of colors, with the main ones being black, blue and pink. However, some that are meant for crafts more than are meant for using on a baby's foot do come in additional colors. They are still non-toxic like the ones for using on a baby's foot. The reason they are non toxic is that some are made of vegetable dyes, and all are non-toxic and free of any of the usual acids used in making regular inks.
Here are some websites that feature a rubber stamp that is safe for children to use:
Baby's Touch Ink Pad
The Lifetimes Memory Store Online offers a "Baby's Touch Ink Pad" in blue, pink and black for $14.95. It's safe and easy to clean up because it's made with acid free and non-toxic inks. Use it to keep track of your baby's growth spurts, to mark in a scrapbook or for baby announcements. It can be cleaned off the baby's feet with only a wet washcloth.
Baby-Safe-Ink-Print-Kit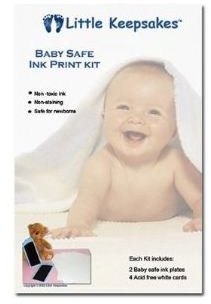 This baby safe ink stamp is for sale on Amazon for $10.95. Use this non-toxic and latex-free ink stamp to make prints for your scrapbooks, use it on photos, or make your own invitations or birth announcements. You can also use some rubber stamp effect fonts to write cards. You can use as much ink as you want because it won't harm the child or adult's skin. Clean it up with baby oil or water. The kit has two stamps and 4 blank cards.
My Little Prints Baby-Safe Ink Pads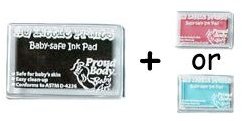 Casting Keepsakes website offers My Little Prints Baby-Safe Ink Pads in blue, pink or a kit with both types. The ink on these pads in non-toxic, acid-free and it can't be smeared or smudged up. It also cleans up easy with just soap and a little water. It runs for $5.95 for one or $8.95 for the twin pack.
My 1st Colorbox Child Safe Ink Pad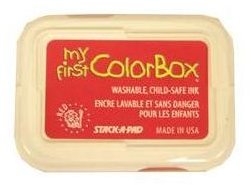 Hobby Lobby offers a wide variety of child safe ink pads in several colors such as red, pink, yellow, blue, green, black, brown, orange and more. The inks are non toxic in My 1st Colorbox Child Safe Ink Pads and won't harm your child. You can use these to make different crafts or make imprints of your child's hands or feet for posterity. Each ink pad is only $1.99.
Proudbody Baby Safe Ink Pads

This website features a child safe inkpad from Proudbody for between $4.95 and $17, depending on the type ordered. It comes in black ink and can be used to make imprints of your child's feet. You can stamp this on scrapbooks, cards, letters or any other thing you wish. It is a completely safe ink pad you don't have to be afraid to use.
Childsafe Inkpads

This company's Child safe ink pads are created in the good ole USA and are non toxic and obey all safety standards. They are easy to wash off skin and clothing. They come in six colors and if you want to suggest another color, just email them and ask. Costing $499, ink pads are great for all sorts of crafts and making everything from cards to scrapbooks. The website also offers safe rubber stamps.
Baby Ink Pad REUSABLE Footprint Handprint Kit NEW Pink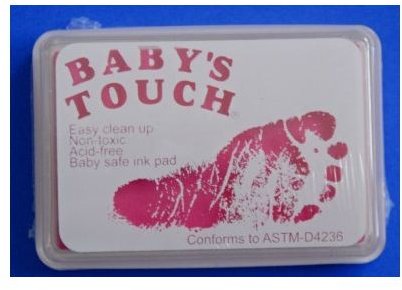 This ink pad for making impressions of your baby's foot or handprint is being sold on ebay and is called Baby's Touch. Bid on the Ebay site with confidence because they are a safe site that protects its members. This safe ink pad is not toxic so you can use it on your baby's feet to make designs, cards, invites or whatever you wish. It cleans off easy too.
Resources
Images from Product Site and Amazon