Eyeglass Recycle Resources: Learn the Options for Recycling Your Glasses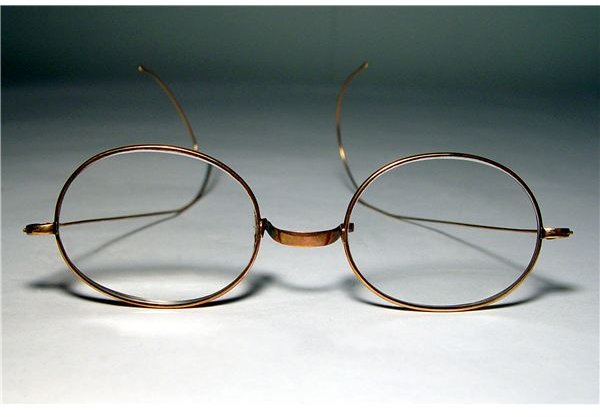 If you wear or have worn glasses, chances are you have at least one pair of old frames sitting in a drawer somewhere gathering dust. By donating those unused glasses, you achieve the perfect green solution to this waste and clutter problem: You help people who cannot afford to buy glasses, and you give new life to something that is no longer of use to you. Links to all of the eyeglass recycle resources discussed can be found at the bottom of the article.
image morguefile.com
Lions Clubs International
Perhaps the most well-known avenue for recycling old eyeglasses is through the Lions Clubs. Local clubs collect glasses throughout the year and then send them to a regional recycling center. These regional centers clean and sort the glasses and then distribute the majority of them to developing countries. While the clubs accept all types of glasses, including sunglasses and reading glasses, they are especially in need of children's glasses.
New Eyes for the Needy
Founded in 1932, New Eyes for the Needy works to provide needy children and adults, both in the United States and abroad, with eyeglasses. The organization buys new eyeglasses for the underprivileged, as well as recycling old ones. They accept shipments of used glasses at their Short Hills, NJ office and include mailing instructions on their Web site. The shipping cost is tax deductible, and the organization will send you a receipt for your donation after it is received, though this process could take several months.
OneSight
The mission of OneSight, which was founded in 1988, is to provide eye care and eyewear to the 314 million people around the world who cannot afford it. The organization has helped more than seven million people since it was founded. You can drop off your gently used eyewear at retailers such as LensCrafters, Target Optical, Sears Optical, and Pearle Vision. From there, the glasses will be distributed to some of the OneSight global clinics.
Project 20/20
Project 20/20 works to prevent blindness and help improve eye care for the poor and working poor in underdeveloped countries. The organization collects eyewear and provides them at no cost to medical teams worldwide. It also works to increase the number of eye care professionals who give medical aid to underprivileged areas. Individuals wishing to donate eyeglasses can mail them to the Project 20/20 address in Memphis, TN (see link in resources). The glasses will be processed and be in the hands of someone who needs them in six months.
Resources
Follow these links to learn more about the eyeglass recycle resources and sites discussed above.
New Eyes for the Needy: Impact: How You Can Help: Recycle
One Sight: Donate Eyewear: North American