G.ho.st Review: Cloud Computing For Everybody
Enrollment and Setup (5 out of 5)
After stumbling on [](https:// G.ho.st) G.ho.st Computing on the internet, this virtual computing website that falls into the cloud computing category is one of the easiest sites to enroll yourself in. G.ho.st takes Cloud Computing for the end user (home or business user) to different heights. This virtual computing experience is well worth the little time it takes to enroll and get started. G.ho.st is one of the best experiences I have had in cloud computing. The enrollment which took less than five minutes ask very few questions and has you up and operational in less than 15 minutes. With little more than a username, password and email, G.ho.st creates you an account quickly and without any logistical problems. With support in multiple languages, you'll be able to access your account anywhere in the world.
Performance and Features (5 out of 5)
With a broadband wireless adapter, my experience with the loading of icons and programs with G.ho.st is unbelievable. The program launches Firefox or Internet Explorer into a full screen and within seconds loads your programs and information. The dozens of features included with G.ho.st include, sync, Google Docs, Email, Games, Social Site integration, documents (sheets, docs and presentations), Google Maps, Yahoo Maps, a place for photos, videos and your music.
This fully functional virtual computer has to be one if not the best cloud computing experience any one can have. With integration for PDAs, cell phones and even G.ho.st Lite for slower connections, these features and connection speeds are truly remarkable. G.ho.st has been truly thinking of the home and business user. With a menu similar to a 'Windows' experience, users are instantly familiar with the look and feel behind the virtual look of G.ho.st.
G.ho.st Screenshots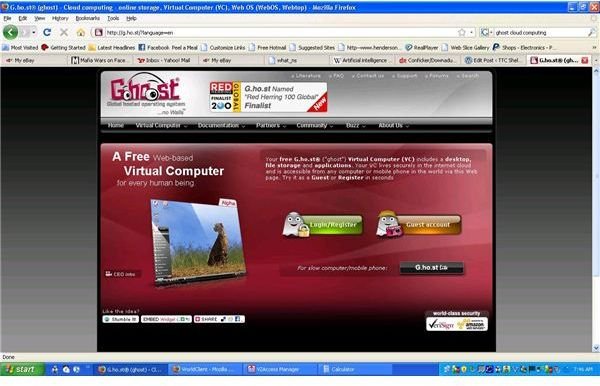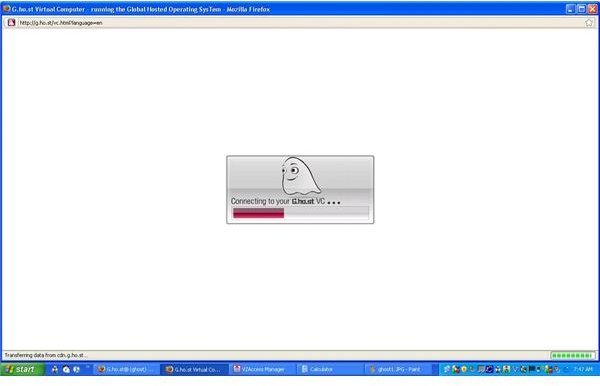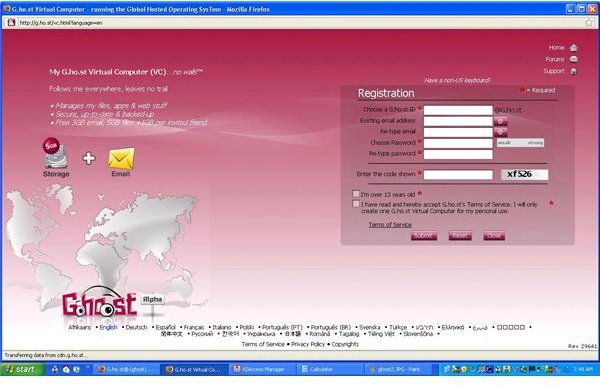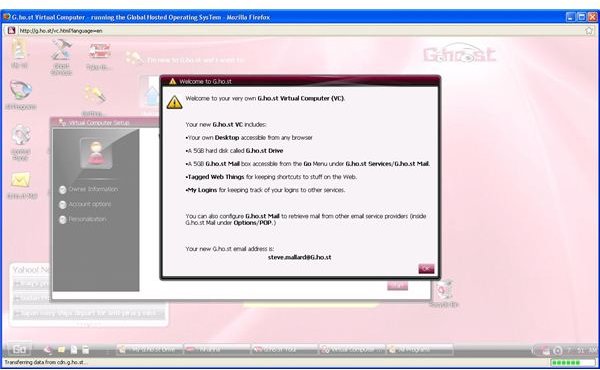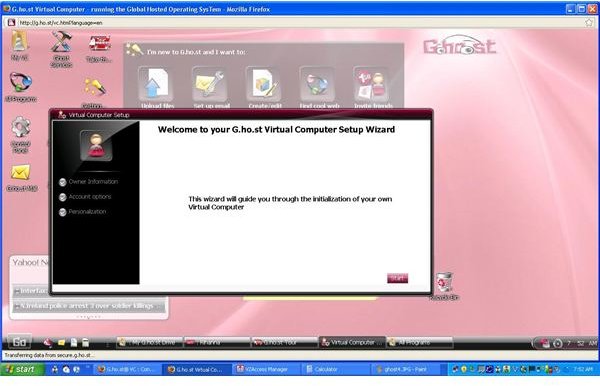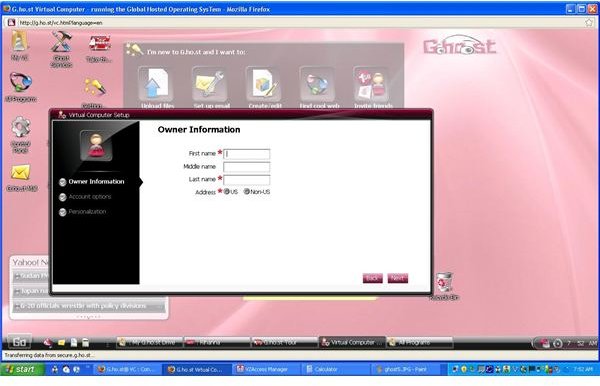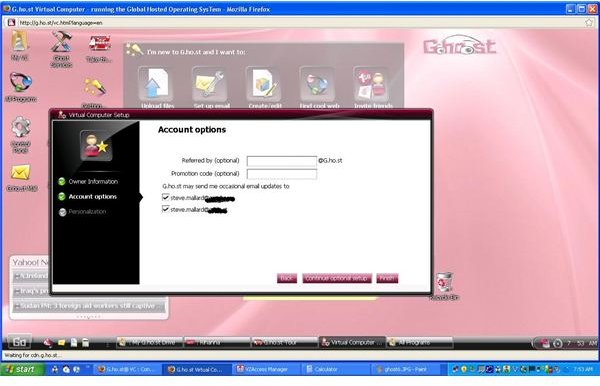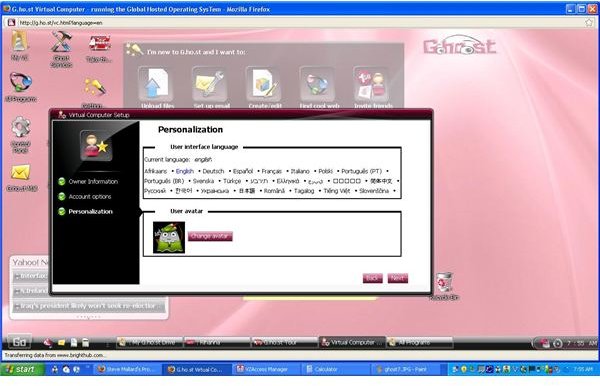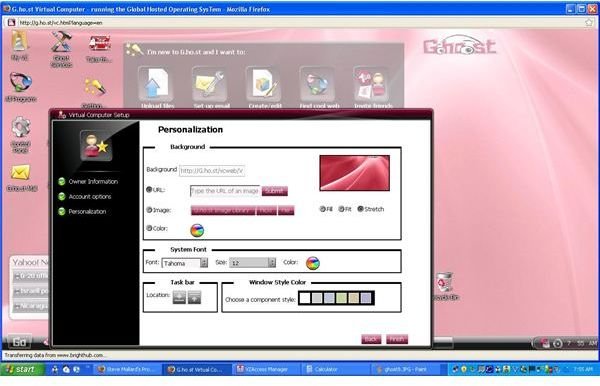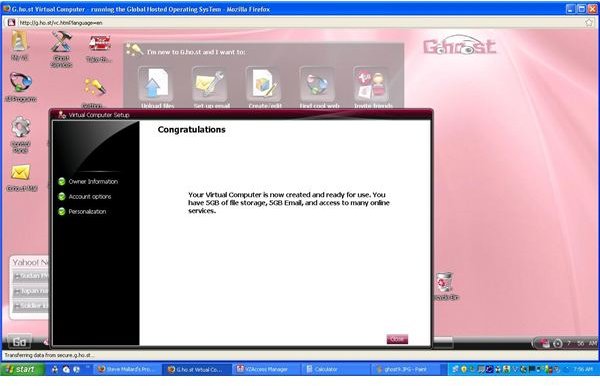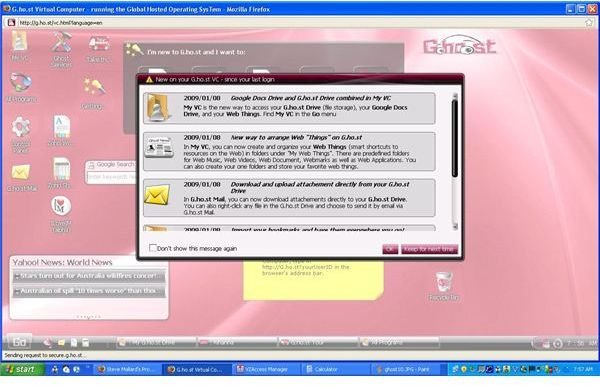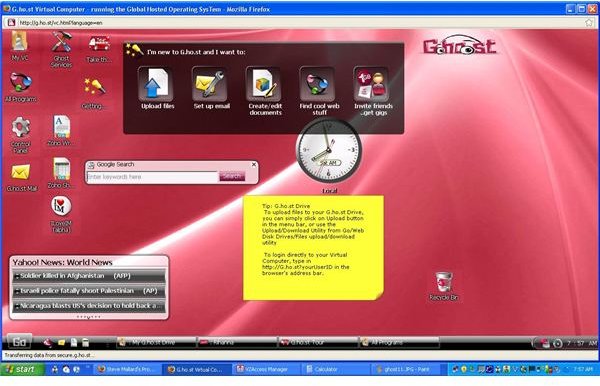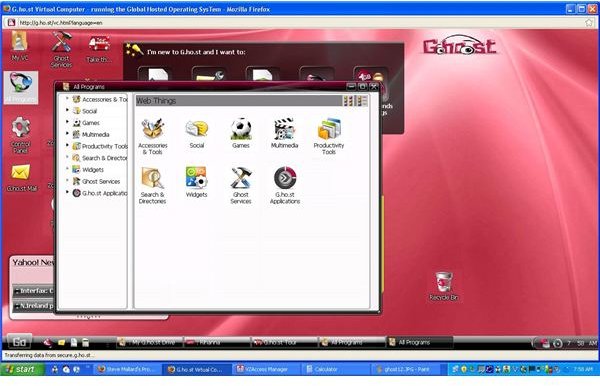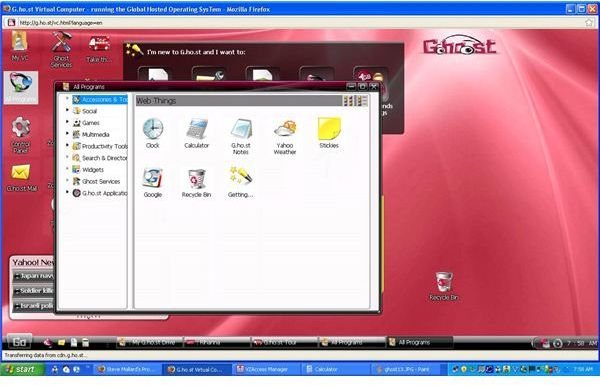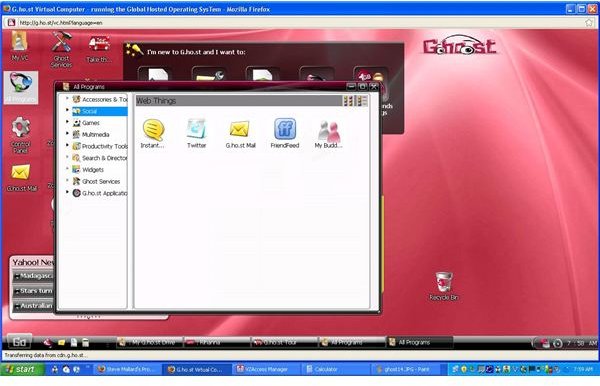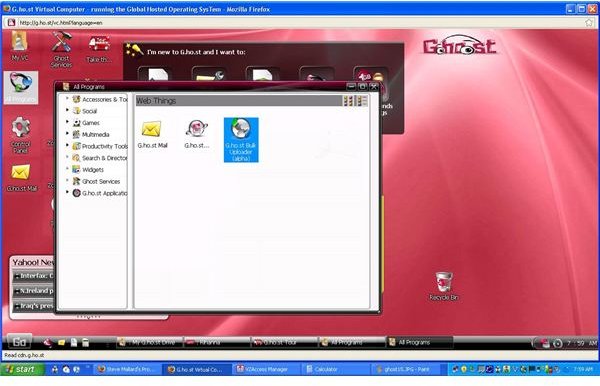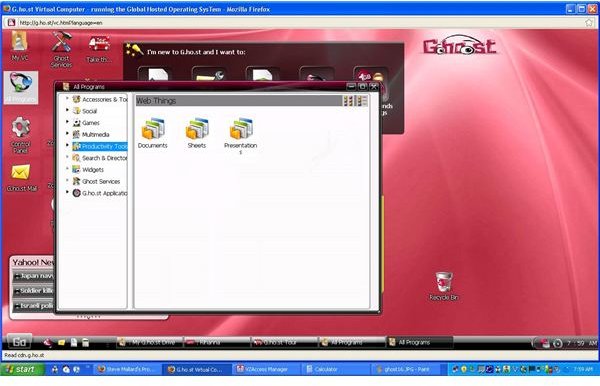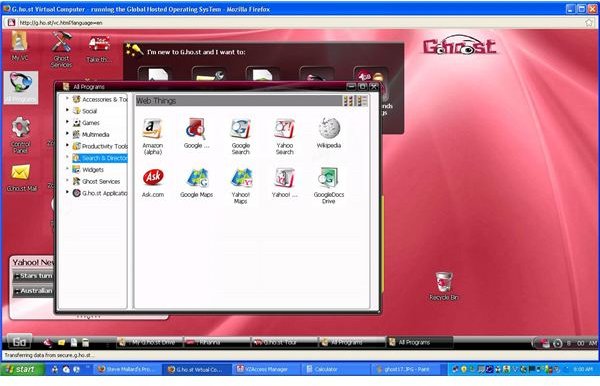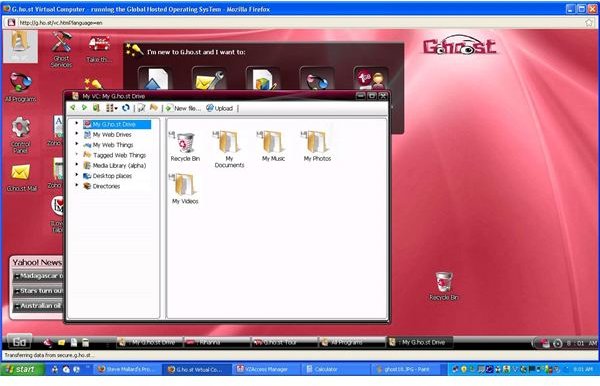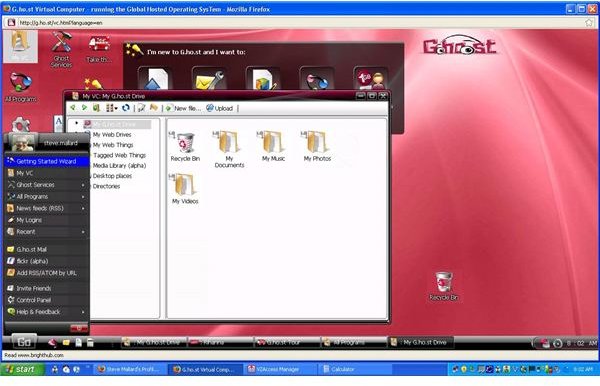 Conclusion
As cloud computing and virtual computing evolve, G.ho.st is one of the leaders if not the leader in features, functionality and performance. Their slogan, "….No Walls" is truly an honest and true statement. G.ho.st allows you to access this computer from anywhere in the world. With a secure connection and features that are truly productive and used globally today, G.ho.st is a winner in the cloud computing category. Best of all, G.ho.st is completely free to use.