Green Educational Games to Teach Recycling: Respect Our Earth by Noteniks Teaches Children About Environmentally-Friendly Activities
Respect Our Earth
Noteniks created the game, Respect Our Earth, for children ages 5 to 10. It covers topics like composting, recycling, clean energy, and endangered animals. The game also includes curriculum information and activity pages. Throughout game play, kids are tested on their knowledge. A wrong answer will receive only encouragement to make the right choice, which in my opinion, only enforces the message that making smart choices for our planet will certainly pay off and that it's never too late to start doing so.
Teaching Recycling, Clean Energy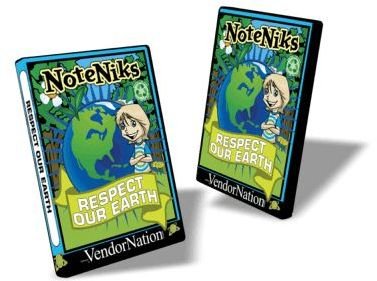 Respect Our Earth covers a myriad of topics, likely in brief. There are four other games available that break down green topics into individual games. They are part of Notenik's Eco Pack line, which also cover green topics. Composting, Recycling, Clean Energy, and Endangered Animals are the four Eco Pack games. These are also intended for children ages 5 to 10. Each of the four games has environmental activities for kids as well as curriculum.
Who Are These Games For?
Whether you're a parent, homeschooler, or teacher, these games provide a valuable resource for teaching kids about the environment. The curriculum information will give educators the extra help the need to introduce the games to kids and aid them in using the games well. When it comes to educational gaming, it really isn't enough to just set a child down, show them how to play, and hope they garner some knowledge in the process of play. It can be difficult for parents and educators, especially those who didn't grow up with gaming, to know how to help children get the most out of educational games. I give Noteniks huge kudos for including curriculum information with these games.
About Noteniks
Noteniks uses comics to create wonderful educational materials. Their library of materials includes comic notes, card games, stickers, and software. The materials focus on teaching children about dental health, ADHD, healthy eating, exercise, and green living.